Asda Partners Large Companies to Expand Refill Range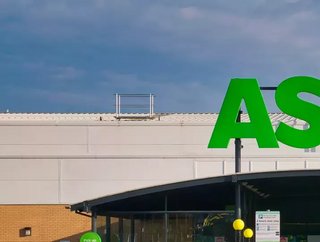 Asda's refill range will receive 50 new products as the company implements its sustainability strategy, incorporating the reduction of plastic in packaging
It was in 1933 that polythene was invented. The creation of the plastic bag came later - in the 1960s, which we still see used today. But with the realisation that plastic bags are unsuitable for the future of the environment, companies are changing their methods to abolish plastic bags. Before the standard charge of £0.05 per bag came into effect in the UK—in October 2015—more than 7.6 million bags were handed out to customers during 2014. 
As UK supermarket chains continue to tackle their use of plastics, Asda has gone old school in other ways with the implementation of loose-fill products in its branch in Middleton, Leeds. This is part of the company's commitment to a sustainable future through various means—plastic being an important factor. Asda's 'Better Planet' initiative has outlined the changes it has made:
Over 200 of its packaged products are now available with reduced plastic.

97% of the company's timber, paper and pulp products are sustainably sourced. 

Over 9,800 tonnes of plastic has been removed from own-brand packaging since 2018. 

The Asda Sustain and Save Exchange platform resulted in over 72,000 tonnes of carbon saved by suppliers. 

60% of cotton is sourced through sustainable schemes.

A 44% reduction in its carbon footprint in 2019. 
Sustainable Product Partnerships
Asda has partnered with some large companies, such as Coca-Cola, Yorkshire Tea, Napolina, Tilda, Mars and Kellogg's, to provide their products to consumers in refillable forms. The aim of this expansion is to allow consumers to shop for their usual products without single-use plastics. 
The company says the refill zone has been "extremely popular" with customers since it was first introduced in October last year. Many of the products are prioritised over the packaged goods, and shoppers are travelling from further afield to use the refill zone, which is likely to become more popular as Asda introduces 50 new products to the range—totalling 76 loose-fill products. 
'We have always said that working in partnership with other like-minded businesses will be vital if we are to persuade people to shop more sustainably', says Susan Thomas, Commercial Sustainability Director at Asda. 'We are very pleased to secure the backing of some of the UK's most recognisable consumer brands, which means we can offer customers even more of their favourite products in [a] refillable format'. 
In Rugby, Milton Keynes, York and Glasgow, consumers can expect to see a similar store change as the company implements its refill station on a wider scale.