The animal and pet food market utilises automation tech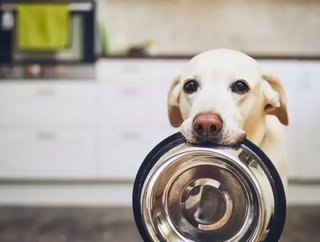 Automation technologies in the animal and pet food market eye COVID-19 impact and the recovery to 2030
Pet food manufacturing companies are using new automation technologies, such as advanced production lines and software solutions, to improve safety and operational efficiency.
These technologies can automate:
Formulation (the mixture of ingredients which do not chemically react)

Extrusion (forcing soft ingredients through a shape to create the desired figure)

Batching 

Drying 

Coating 

Liquid delivery processes (using hot or cold liquids to assist in transportation)
This technology results in consistent product quality, a reduction on waste and cost-effective processing. 
Furthermore, due to the COVID-19 pandemic starting in a meat market, businesses dealing in animal meat are keen to show their top hygiene standards and operational efficiency. Automation technology is popular, as this equipment can be cleaned and sanitised more reliably, than human workers. 
Automation technology across the pet food sector
Other pet food companies have implemented similar technologies to boost performance.
Champion Petfoods, a Canadian pet food company with a revenue of $108m, uses video monitoring in its production line, with hardware and software systems connected to the cooking processes. The company also uses:
Bulk bins and conveying systems

Rotator heat exchangers 

Advanced extrusion and drying systems

A similar pet food manufacturing plant, United Pet Group, has utilised software from Rockwell Automation. This has: 

Reduced overtime by 10%

Increased labour efficiency by 15%
New technology will help the pet food sector expand to meet demand
Owing to the isolation of the pandemic, many families and individuals brought pets to keep them entertained or from feeling lonely. This has also led to a spike in dog thefts.
Market recovery and growth
In 2020, the global animal and pet food market stood at $305b and it is expected to grow to $318b by the end of 2021, at a compound annual growth rate (CAGR) of 4.1%. At this rate, the market is expected to reach $406b in 2025 at a CAGR of 6%.
This growth is mainly due to companies rearranging their operations and recovering from the COVID-19 impact, which had earlier led to restrictive containment measures involving social distancing, remote working, and the closure of commercial activities that resulted in operational challenges. 
If another pandemic should take place, the implementation of automated technology in the animal and pet food market will mean businesses can proceed as per usual. 
The Asia Pacific is the largest region in the global pet food market and animal food market, accounting for 33% of the market in 2020, followed by North America, accounting for 25% of the global market.