Wagamama & Frankie & Benny's back in action as profits rise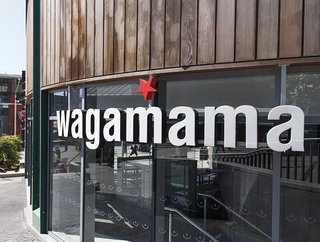 The Restaurant Group, which owns Wagamama and Frankie & Benny's, has seen profits climb to £30m as restaurants reopen
The Restaurant Group (TRG), the group behind restaurant chain Wagamama and Frankie & Benny's, has announced that its profits in the first half of the year have increased by nearly £30m.
Profit rise due to reopening of restaurants
TRG reported today that it has seen profits climb to £11.2mn, in the first six months of the year, up by £29.5mn from losses of £18.3mn in 2020.
TRG said that the upswing was largely due to the reopening of restaurants in the UK.
Its Wagamama brand saw:
A 21% rise in sales over the period, with the rest of its restaurants growing by 18% 

12% sales increase at its network of pubs
"We have made good progress in the past six months, securing the refinancing and recapitalisation of the group in the first quarter before focusing our attention on the reopening of the business and welcoming back dine-in customers as government restrictions eased", said Andy Hornby, CEO of TRG. "I am particularly proud of the way that our teams have pulled together to support one another, ensuring a great experience for our customers and delivering a strong LFL sales outperformance versus the market. Whilst there are some well documented sector challenges to navigate in the short-term, particularly around labour availability and supply chain, we believe the Group is well positioned for the long-term."
Wagamama moving forward for 'the new normal'
Preparing for the new normal, Wagamama announced this week that the UK-based chain would begin encouraging its customers to join its 'plant pledge', where diners will make a commitment to remove some animal products from their diet in favour of vegan or vegetarian food.
Vegan sides at the restaurant include: 
Plant-based chilli squid

Sticky ribs

Yasai gyoza

Bang bang cauliflower

Mixed mushroom hirata buns

Vegetable tempura

Wok-fried greens
Wagamama will offer vouchers for a free vegan side to those who do make the commitment.