PepsiCo commits to a new zero deforestation palm oil policy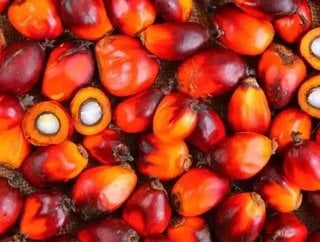 Palm oil is an ongoing hot topic in the restaurant and food manufacturing world, and its only heating up as concerns about sustainability and climate ch...
Palm oil is an ongoing hot topic in the restaurant and food manufacturing world, and it's only heating up as concerns about sustainability and climate change increase. Last year at the UN Climate Summit, several producers and food processing companies committed to curbing their use of controversial palm oil and ending deforestation. Now one of the biggest global food and beverage manufacturers in the world is coming on board: this month, as part of its Forestry Stewardship Policy, PepsiCo announced its own commitment to realizing a goal of zero deforestation throughout its company-owned and -operated activities and global supply chains.
RELATED CONTENT: Cargill, Krispy Kreme, and More Address Palm Oil and Deforestation at UN Summit
Acknowledging that palm oil is one of the most widely used cooking oils in the world, and "has greatly contributed to the economic growth of many developing countries," PepsiCo has not committed to stop using palm oil altogether. Rather, in its new policy, the global drinks and snacks business has pledged to "contribute to the promotion of responsible and sustainable sources of palm oil." PepsiCo states that it plans to do this through several methods, including:
Following through on its 2010 commitment to source "exclusively 100% Roundtable for Sustainable Palm Oil (RSPO) certified sustainable" palm oil by 2015, sourcing palm oil only through direct suppliers who are also members of RSPO;
Working with governments and NGOs to monitor suppliers and "ensure RSPO's no burning policy is realized," thereby improving traceability and consumer trust;
Assessing operations at all of its suppliers and landholdings for compliance with its Forestry Stewardship and Land Use Policies, in a bid to reach 100 percent traceability and accountability "to the mill level" by 2016 and "to the farm/plantation level" by 2020;
Supporting sustainable agriculture practices through the PepsiCo Sustainable Farming Initiative;
Supporting the ability for workers to confidentially report grievances, violations and policy breaches through PepsiCo's SpeakUp! Hotline and website.
These are just some of the extensive list of policies that PepsiCo plans to set in place in order to improve the sustainability of its supply chain. The company expressed excitement about its new endeavor to build transparency and improve operations throughout the industry.
"We look forward to continuing to partner with the RSPO and other trade associations, government agencies, non-governmental organizations, and other critical external stakeholders to help influence positive changes and improvements in the palm oil industry, public policy, regulation and governance," says the company in its issued press release.
RELATED CONTENT: [VIDEO] PepsiCo CEO Indra Nooyi on Five Cs of Leadership
But with palm oil such a critical issue right now, does PepsiCo's commitment go far enough to enact change? Not everyone is 100 percent convinced yet. The Union of Concerned Scientists (UCS) published a critique raising questions about the wording of PepsiCo's plan, noting that—while much of it is solid and promising—it only appears to apply to fully PepsiCo-owned lands and operations. Will the company's joint venture projects covered by the Forestry Stewardship Policy? It seems like it would be inherent, but so far it is unclear, and that could have significant ramifications: according to the UCS, PepsiCo's Indonesia-based JV partner Indofood is currently directly involved in the development of palm oil plantations and has yet to make any deforestation commitments of its own:
Having about the same legal knowledge as an average PepsiCo customer, which is to say practically none, the phrase "all our company-owned and –operated activities and global supply chains" seems to me like it should include joint ventures, since the company does technically own part of it. However, a number of NGOs are alleging that this commitment does not cover any joint venture in which PepsiCo has a minority stake. If this is true, it would mean that PepsiCo brand products sold in the world's fourth most populous country are not covered by any zero deforestation commitment. That is far less than the global commitment PepsiCo is promising its customers.
With that said, it is not certain one way or another yet whether PepsiCo will hold its joint ventures to the same sustainability standards as its fully-owned projects. But in a case like this, PepsiCo's actions down the line will speak for themselves and reveal the full extent of the company's commitment.