Our long national Chipotle Carnitas Shortage nightmare is almost over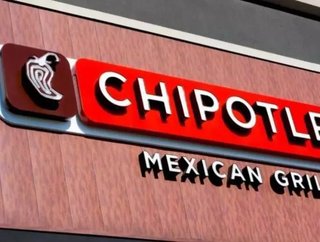 If theres one thing Chipotle Mexican Grill fans love, its their carnitas. But for months now weve been without our precious and delicious carnitas, wait...
If there's one thing Chipotle Mexican Grill fans love, it's their carnitas. But for months now we've been without our precious and delicious carnitas, waiting patiently with no end in sight as Chipotle searched for a supplier that could live up to the burrito chain's ethical standards. Now, however, it seems like our long national nightmare may finally be over. According to a new report, Chipotle may have found the supplier it's been looking for all this time.
Huffington Post reports that Chipotle founder Steve Ells addressed the carnitas shortage during an investor conference call this week. "We believe we have found a new solution to help fill the gap with a new supplier," Ells reportedly told shareholders. "We're encouraged by what we have seen so far."
It's still going to be a little while until consumers get their hands on carnitas, though. Ells doesn't expect to see pork make it back into Chipotle locations until autumn at the earliest:
Ells said he anticipates the shortage will continue to affect about one-third of the chain's restaurants this spring and summer, Chipotle's peak period. Chipotle spokesman Chris Arnold told The Huffington Post the company "expects to see carnitas coming back to a significant number of restaurants in the third quarter, and to have it in all of our restaurants in the fourth quarter."
But from that point on, as long as this new supplier can uphold its end of the bargain and provide Chipotle with ethically raised antibiotic-free pork, we should be back in business full stop. Not that this means all of our Chipotle meat woes are over. Eater points out that, while we'll have our Carnitas back, we'll also be paying a premium for beef this year—barbecoa and steak prices are expected to rise by 4 to 6 percent due to inflation issues.
But while this is unsurprising, studies in the recent past have shown that consumers are more than willing to keep paying for beef even as prices rise. So Chipotle should not have too much to worry about on that front—and for consumers who'd rather pass, there will soon be carnitas.
[SOURCE: Huffington Post via Eater National]