New inclusive restaurant in New York, Contento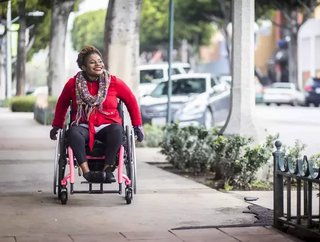 Contento, a new barrier free restaurant, has opened in New York. It was designed by and for people with disabilities to enjoy themselves in
After a difficult year for the hospitality industry, a new New York restaurant, Contento, has raised the bar, by making it accessible to those with disabilities. 
Contento beverage director, Yannick Benjamin, who uses a wheelchair, was tired of straining his neck each time he looked up at a customer. He and business partner George Gallego, who also uses a wheelchair, have designed a restaurant for people with disabilities to enjoy for a glass of wine or a night out, as the world gets back to normal.
Contento is a barrier free restaurant, inclusive of those with disabilities
Over the pandemic period, working from home has led to the evolution of hybrid working, an option which gives equal access to those with a disability. 
Now as life gets back to normal, some hospitality businesses are adapting to make sure their buildings are inclusive. 
Contento is a 'barrier free restaurant' where all customers are welcomed and catered for. 
At Contento, half of the bar is low enough for people in wheelchairs to come up and order a drink, without the bartender looking down at them.
"There's a power dynamic that's quite annoying," said Benjamin. "I'm looking at [customers] and I've got to strain my neck."
But at Contento, customers who use a wheelchair can be eye-to-eye with Benjamin when they order. In addition:
The space between tables is wide enough for wheelchairs to pass in between (which will also be useful for social distancing).

Customers with visual impairments can scan a QR code on the menu, to have the menu read out loud to them

.
The new normal is inclusive 
15% of the world's population lives with a disability. Each of these people deserve a seat at the table in their local bar. 
"The key is that anyone who has a disability would be able to walk in here freely and comfortably," said Benjamin.
The world may be slowly getting back to normal, but for some, it will be even better.