Nestle UK & Ireland Builds a More Sustainable Dairy Supply Chain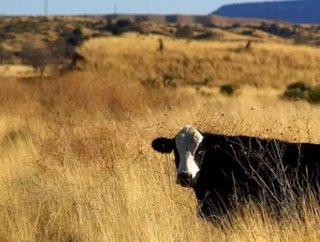 Nestlés UK & Ireland division is taking concrete steps toward making its operations more sustainable. This week, the global food-processing b...
Nestlé's UK & Ireland division is taking concrete steps toward making its operations more sustainable. This week, the global food-processing brand announced that it had begun setting up partnerships in order to improve sustainability throughout its dairy product supply chain. According to Nestlé, Kit Kat and Nescafé will be the first of its brands to benefit directly from this supply chain shift.
Nestlé has particularly taken up this cause at its Girvan production facility in Ayrshire, as well as at its Dalston facility in Cumbria. These facilities process raw dairy materials into chocolate crumb, which is then transported to Nestlé's York facility for further processing into products like Kit Kat chocolate bars and Nescafé instant espresso drinks.
The Dalston and Girvan facilities rely heavily on a network of local dairy farmers to supply fresh milk products for processing. To meet increasingly ambitious supply chain sustainability goals, Nestlé has been encouraging its suppliers along its supply chain to better their own operations by reducing emissions and developing biodiversity-based farming techniques.
According to reports, this encouragement is already taking hold as local creameries have been making efforts to reduce water consumption, reduce greenhouse gasses, and plant wildflowers to attract and encourage the resurgence of native flora and fauna species. Already, Nestlé reports that its network of 65 dairy supply farmers near the Girvan operation has collectively reduced their greenhouse gas emissions output by nearly 6 percent.
Achieving these goals means working closely with its suppliers, and Nestlé UK & Ireland is reportedly reaching out with special incentives to make the initiative worthwhile for both parties. Media reports that Nestlé offered UK-based dairy company First Milk a competitive pay rate for its dairy supply in exchange for their cooperation and help in this endeavor. "Working alongside First Milk and its farmers our supply chain will be more sustainable," Nestlé UK & Ireland's head of procurement Brett Whitfield told local press. "Nestlé has the scale to positively impact on the lives of our suppliers and their communities due to the intake of milk into the Girvan and Dalston site."
At the moment, this seems to be purely an initiative of Nestlé's UK & Ireland operations. But, like many global companies, Nestlé has been committing itself to sustainability initiatives on a much larger scale. If repeated and sustainable success is achieved, it seems likely that other divisions of Nestlé global operations will pick up the mantle and start moving toward a more sustainable dairy supply chain as well. 
[SOURCE: http://www.edie.net/news/6/Nestle-secures-sustainable-milk-supply-chain-for-Kit-Kat-and-Nescafe/26574/]