As more turn down meat, Deliciously Ella opens restaurant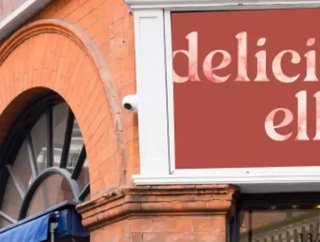 Plants by de, the first vegan restaurant from Deliciously Ella, is soon to open following a shift in attitudes to meat and dairy following COVID-19
Food writer Ella Mills, also known as Deliciously Ella, has been leading the plant-based food revolution since 2012.
The brand has a revenue of $18m and is headquartered in London, with popular food sold in shops ranging from cookies and crisps to baby food to cereal. 
The eponymous entrepreneur has also released six cookbooks covering main meals and hosts a YouTube channel, Deliciously Ella, laden with plant-based recipes. Now, she is opening a restaurant: Plants by de. 
The pandemic has offered entrepreneurs a chance to think about the next step
The Deliciously Ella delicatessen in London was shut for the pandemic and like many, Ella spent some of the time considering her career goals and personal ambitions. She eventually decided to open a plant-based restaurant.
"We've been closed for most of the last fifteen months and have spent a lot of that time reflecting on how we could make [a restaurant] a reality", she told her Instagram followers. "So today, let me introduce you to 'Plants by de', our home of plant-based food; and a place to showcase how innovative and delicious plant-based food can be."
The online menu includes small plates, such as traditional vegan favourite, grilled sourdough, alongside more innovative creations like king oyster mushroom scallops, with parsnip puree. For mains, the restaurant offers vegan mac and cheese or rainbow bowls and a tempting vegan blueberry cheesecake for pudding. 
Vegan diets soared in popularity over the pandemic
Fellow celebrity vegan, singer Moby, told his FaceBook followers: "In a vegan world there would be no pandemics. 100% of pandemics are zoonotic in origin." 
This was quickly debunked, as diseases can pass from humans to animals in other ways. But over the pandemic, many have turned their backs on the meat and dairy industries, following the outbreak of COVID-19 at a Chinese wet market in 2019. 
According to the Vegan Society, one in five Britons reduced their meat consumption over the past year and Google searches for vegan-related subjects saw a 113% increase in Canada. 
In January, French vegan restaurant ONA was awarded a Michelin star, the first in the country to receive the high culinary honour.
As the world recovers, there will be a lot more plants on menus, in kitchens and on plates, as the world gets back to the 'new normal'.