Mitigating Your Supply Chain Risk: Part One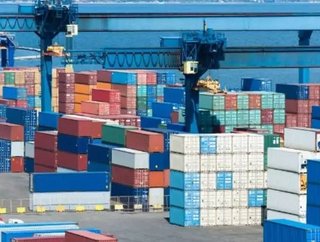 Youre only as strong as your weakest link – and the longer your supply chain is, the more chances you have for an unexpected disaster to throw you...
You're only as strong as your weakest link – and the longer your supply chain is, the more chances you have for an unexpected disaster to throw your entire operation off-track. Yet for many businesses, assessing supply chain risk is a priority often left on the back burner. That's more than just a pet peeve for Dr. Jeff Karrenbauer. As President and co-founder of supply chain solutions provider INSIGHT Inc, he's on a mission to help business leaders realize this oversight and make their supply chain stronger and more secure. This month Food Digital sat down with Dr. Karrenbauer to talk about just why it's so important to plan for every scenario and what it takes to get started.
Food Digital: Why is it so important to plan ahead for potential supply chain disruptions?
Dr. Jeff Karrenbauer: One of my favorite expressions is that we're placing the biggest bet in the history of Las Vegas: that nothing's going to happen. Yet we see, over and over again, that stuff happens and it costs people tens or hundreds of millions of dollars. Yet the idea is: it's not going to happen to us.
Do a thought experiment. Walk into your Vice President of IT's office and ask: what's your plan? You'll hear: we back up these files every day and these every week, we move the backups off site, we've purchased standby time at a data center where we are guaranteed to get support, and if our data center dies we can bring up our essential business systems in so many hours or days, and we dry run that periodically – and here's a thick black binder which outlines all of this for management to see.
Now walk next door to the VP of Supply Chain and say: where's your black binder?
At some of the largest companies I've worked with, that binder is nonexistent. They'll have a phone tree. If something happens, they bring in the essential people and sit them around the conference table and say: now what are we going to do? That's their plan, and that's just appalling.
I've asked multiple companies this one, clients and otherwise. Imagine a spreadsheet. The first column is all of my raw materials. Column two, how much I've used each one last year. That's pretty straightforward, right? Now it's going to get tougher. Column three: I want the total revenue of all the finished products that these raw materials are a part of. (There will be double counting as we go across the raw materials, and that's fine.) Now it's going to really get tough. Column four: what's the profitability of all the products that this raw material is a part of? Last one, the cruncher. Column five: how many suppliers do you have?
What I'm looking for is a sole-sourced raw material that's in 40 percent of my finished product volume by sales and it's a sole source supplier with an unstable government. Now, they can't even produce a spreadsheet. They don't know. And I say over and over again: are you kidding me? You're placing the enterprise at risk.
FD: What is the most common mistake you've seen businesses make that could leave their supply chain vulnerable?
JK: Not thinking about it. That's an inherent vulnerability. Not doing planning in advance, which leads to contingency plans they can implement, or mitigating steps. I'm not going to wait for a strike, I'm going to spread my business out across multiple ports so that my chance of getting choked off is substantially diminished.
Then another is recognizing this as a serious issue and going beyond "forming a committee." All that does is chew up even more discussion time on people's calendars. Go beyond chatting about it and actually do the analysis and the risk assessment. Where are we vulnerable? Can we do something about it in advance? If we can't take the mitigating steps in advance, what are we going to do about it if that vulnerability comes back to bite us and something really happens? You can't protect against everything, but you can plan for a lot and you can make it really disciplined. You can figure out what it's going to cost to take these steps.
But the CEO has got to say: folks, this is important. It seems like – especially if you're a publically traded company – don't you have a fiduciary responsibility to protect the investments of the investors? I guess that's a radical and naïve thought.