McDonald's Drive-Thru attendants replaced with AI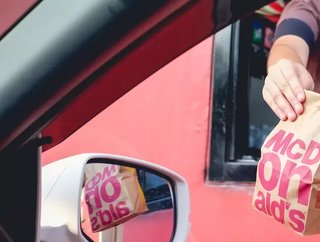 AI is ready to take orders from customers at McDonald's in Chicago and a nationwide rollout is likely
Fast food goliath McDonald's has trialled an AI voice recognition system at several drive-thrus in Chicago, USA, expanding from the one single test in a restaurant launched a few years ago. 
As the price of food rises, businesses look for ways to save money and cutting out entry-level jobs, such as drive-thru attendants, is one option.
AI helps businesses, but threatens jobs
In the post-pandemic era, utilising AI technology seems like a sensible idea. AI outperforms human labour in a number of ways:
AI drive-thru attendants do not get sick, do not need sick leave, parental leave, holidays, weekends or time off

AI do not require payment and cannot set up a Trade Union

AI do not have rights

AI cannot be late for work

AI can be cleaned and remain more hygienic than humans
For these reasons, many are concerned that AI could take away job opportunities.
At 16, Jeff Bezos, founder of Amazon and the richest man in the world, took his first job in the fast food franchise. Bezos said he became grateful for the experience of working under pressure and that the role also taught him about being a good manager. Employing AI in such roles will mean less people get to learn from these entry level jobs. 
AI accuracy lacking at McDonald's
McDonald's purchased the drive-thru voice technology from the startup Apprente in 2019.
Apprente creates speech-based AI businesses. The business "delivers enterprising solutions for a broad range of customer service applications that presently necessitate human interaction".
But the AI technology used in the McDonald's drive-thru so far, is reportedly only 85% accurate and one fifth of orders need help from a human to put through. For customers with specific dietary requirements, this could lead to problems in order mix-ups. 
Regardless, CEO Kempczinski has estimated five years before a national rollout.
"There's still a lot of work, but (...) we feel good about the technical feasibility of it and the business case," Kempczinski said in a conference transcript from FactSet.