A look into the future: how technology is shaping the takeaway sector
By Jamie Roberts, Copywriter on behalf of Lookers Ford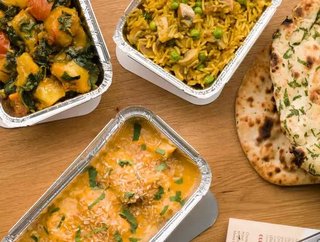 The British takeaway market is booming. Whether ordering a pizzaor fish and chips, consumers are increasingly indulging in their favourite cuisinesin th...
The British takeaway market is booming. Whether ordering a pizza or fish and chips, consumers are increasingly indulging in their favourite cuisines in the comfort of their own homes. Thankfully, the UK has an abundance of takeaways from which to choose from. Here, we take a look at how technology is changing the takeaway industry, including deliveries, and how the sector is continuing to go from strength to strength.  
Apps to help you order your food
The takeaway now represents an eighth of the whole food services sector and apps can take a lot of the credit for this boom.  There are currently over 36,000 dedicated takeaways and in 2016 alone the nation spent GBP£9.9bn (US$12.71bn) on takeaway food alone; up 34% since 2009. This figure is expected to keep rising, with the projected size of the takeaway sector by 2021 being £11.2bn (USD$14.37bn).
The invention of apps has meant that, while consumers used to have to ring up or physically call into the establishment to place an order, they can now use a number applications to speed up and simplify the process.
One such service is Just Eat. In a recent survey, the takeaway company found that 39% of restaurants had noticed an increase in orders outside of the regular mealtimes, with 72% of businesses claiming apps had been a positive addition for their business.
For many restaurants, the app is allowing them to reach an audience they previously wouldn't have been able to attract. By allowing customers to rate the service and food, a business may rank highly outside of its immediate area, meaning more consumers from further afield would be willing to give your service a try.
Advertising
Gone are the days when word of mouth would suffice. Nowadays, without a functioning website, companies are running a huge risk of your business faltering. Customers want to know what they're getting without leaving the house and a quick search on the internet should give them this opportunity. Similarly to the app, having a well-presented website will provide your audience with a platform to make a well-informed decision. If they are able to do this, then they are likely to gain confidence in your service.
SEE ALSO:
A strong social media presence can also go a long way in getting your name out there. By having a good product that's regularly in the public eye, your company should be constantly gaining new customers. It's a cheap (free if you don't promote your posts) and productive tool which will help you advertise your product and any offers you may have. However, be sure to use it correctly as any misuse can have the opposite effect and be detrimental to your business.  
Delivery service
The death of the delivery driver – metaphorically speaking – may also be near as the takeaway industry has increasingly turned its attention to autonomous vehicles. As such, many vehicle producers are trying to tap into the mushrooming market by offering driverless vehicle solutions to deliver food and drink.
Take Ford, for instance, who intends to deploy a fully self-driving delivery service by 2021 in which consumers' coffee or takeaway meals could be delivered directly to their door by a driverless vehicle. The service, in conjunction with Deliveroo-style food courier service Postmates, is set to be trialled in the United States but could be a game changer if it's a success.
By utilising all of a van's space in a similar fashion to supermarket deliveries, companies could install heated containers which would mean the vehicle could be out for longer without the risk of the order getting cold. The vehicle could automatically send users a text on arrival, allowing the customer to enter a unique code to be granted access. It could also help to avoid payment issues, with Just Eat noting that nearly half of all in-person payments are now contactless. It's clear that technology can benefit any industry, but it seems like the takeaway sector has fully embraced the advances. Alongside all the benefits for the customer and advertising, larger businesses can take advantage of facilities, such as scheduling the workforce and it appears that the sector is only going to continue to grow.
Contribution by Lookers Ford CV