Jumeirah Restaurant Group is to go entirely plastic-free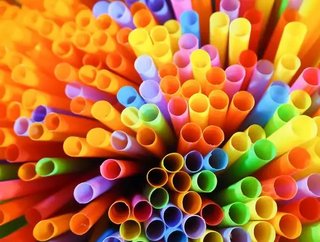 As the war against plastics heats up, Jumeirah Restaurant Group has said that it willgo entirely plastic-free as of March 18th. The Middle Eastern comp...
As the war against plastics heats up, Jumeirah Restaurant Group has said that it will go entirely plastic-free as of March 18th.
The Middle Eastern company, which includes brands such as the Noodle House, Perchic, Pai Thai and Tattoria Toscana, said that it will implement a company-wide ban on single-use plastic straws, swizzle sticks, stirrers and toothpicks across all its food and beverage outlets.
"It is more important than ever that brands take responsibility for their part in creating a better world, and we are committed to phasing out plastic from all our operations as quickly as we can," says Emma Banks, General Manager of Jumeirah Restaurant Group.
"Removing plastic across our entire operation will see us playing our part in reducing the volume that is out there significantly damaging our environment and wildlife, which is something that must be taken into account all over the world."
SEE ALSO:
Timed to coincide with 'International Companies That Care Day', Jumeirah Group also announced a 'plastic amnesty' on March 18th.
This means that any customers dining at a branch of The Noodle House who bring unwanted plastic cutlery with them will receive a 50 per cent discount off their total food bill. However the offer will not apply to the outlet at Dubai International Airport.
The Noodle House, Flow in Emirates Towers,  and Madinat-located Pierchic have already announced the removal of plastic straws and cutlery across both restaurants and home delivery services.
This latest effort by the Dubai-based company will see that its other eateries, including Al Nafoorah, Pai Thai, Perry & Blackwelder's, Trattoria Toscana, Segreto and The Agency are replacing all plastic with eco-friendly alternatives.
The sustainability efforts comes as a string of food and beverage outlets have highlighted the issue of non-biodegradable single use plastics and the threat it poses to the environment.