FDA Updates Food Safety Modernization Act Proposals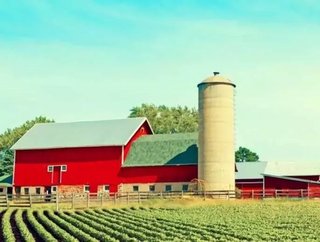 The FDA may hand down rules and regulations, but its not monolithic and hardline in its decisions. This is especially true when it comes to the way that...
The FDA may hand down rules and regulations, but it's not monolithic and hardline in its decisions. This is especially true when it comes to the way that it deals with producers – the FDA is not above reaching out to industry experts, considering their input, and making changes to its own rules whenever it decides that they are appropriate. This week, the FDA weighed public commentary input from farmers, consumers, and food industry experts before announcing that it will be making some changes to proposed food safety rules tied in to the Food Safety Modernization Act.
The changes that the FDA has made to its FSMA rules mostly benefit producers in the agriculture and brewing industries. The first rule that has been revisited regards water quality testing provisions – after hearing out small farm producers, the FDA is relaxing some of its proposed regulations on irrigation water standards in order to make it easier for farmers to apply manure and compost to their fields. According to the LA Times, organic farmers in particular were critical of the original law for overly sanitizing the farm environment and placing higher value on sterile chemical fertilizers versus more natural and organic-friendly methods.
The second change would redefine what farms in the United States are subject to the produce safety rule. According to the FDA, in an effort to simplify which laws will apply to which producers, this change makes it clear that farms with $25,000 or less in produce sales will be exempt from the produce safety rule.
The third change is where breweries come in – a previous rule had frustrated brewery and distillery operators by making it more difficult to sell their spent grain to livestock farms as an animal feed ingredient, requiring the spent grain to meet stringent standards. The FDA states that, according to the newly updated rule, food and beverage by-products created by food processors that have already complied with FDA human-grade food safety standards for the primary product (beer or spirits, for example) do not need to comply with any separate animal food standards.
The final change simply revises the foreign-supplier verification process, allowing importers more flexibility and autonomy in the process of vetting their own suppliers.
"Ensuring a safe and high-quality food supply is one of the FDA's highest priorities, and we have worked very hard to gather and respond to comments from farmers and other stakeholders regarding the major proposed FSMA regulations," said FDA Commissioner Margaret A. Hamburg, M.D in a press release announcing these new changes. "The FDA believes these updated proposed rules will lead to a modern, science-based food safety system that will better protect American consumers from potentially hazardous food. We look forward to public comment on these proposals."
Now, just as the last rule proposals were not set in stone upon their unveiling, neither are these new changes. The FDA has allowed a 75 day period during which it is accepting and reviewing comments. The agency will take those reviews into consideration before finalizing its rules in 2015.