Deliveroo valuation hits $2bn after US investors inject $385mn in new funding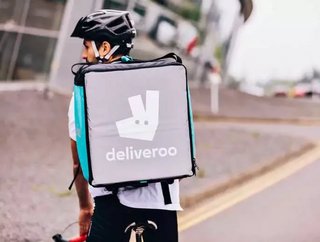 Deliveroo has reached an evaluation of more than $2bn after thefood delivery company raised $385mn in new funding. The new investment will allow Delive...
Deliveroo has reached an evaluation of more than $2bn after the food delivery company raised $385mn in new funding.
The new investment will allow Deliveroo to expand into new cities and countries, grow its technology and logistics team, and develop its Deliveroo Editions programme, the company says.
Deliveroo currently operates in 150 cities across 12 countries and has approximately 300,00 riders on its groups.
RELATED STORIES:
The new funding is being led by two US-investment companies T. Rowe Price Associates, Inc. and Fidelity Management & Research Company which have previously backed tech companies such as Facebook, Airbnb and Tesla.
Henry Ellenbogen, portfolio manager at T. Rowe Price New Horizons Fund said: "Deliveroo has built an impressive service that is providing fast delivery of high-quality food in over 150 cities across the world. We believe they have a world-class team, strong technology capabilities, and the right business model. We are excited to see this capital put to use to build out their Editions concept and expand their geographic footprint."
"Deliveroo is a global innovation leader in technology, logistics and food", said Tom Stafford, Managing Partner at DST Global. "We are excited to continue our partnership with Will and the team at Deliveroo as they build the future of food delivery."
The new capital will focus on three key areas of the British company's business, says Deliveroo. 
Firstly, the funding will allow the company to expand the Deliveroo 'Editions' programme, whereby the company opens delivery-only kitchens. This programme enables partner restaurants to expand without traditional upfront costs and simultaneously allows Deliveroo to optimize delivery times and enhance the food selection. 
Secondly, the company wishes to grow the size of its technology team who work on Deliveroos' "real-time logistics algorithm and artificial intelligence systems. This will help improve the speed and number of deliveries which can be made.
Finally, Deliveroo notes that it wants to expand into new towns, cities, and countries. "This will allow more people to order great food quickly to their door from their favourite local restaurants," says the company.
Will Shu, founder and CEO of Deliveroo, said: "I remember how excited I was carrying out our first delivery. I hoped that people would love being able to order great food from their favourite local restaurants straight to their front door.
I am proud that just four years on, millions of people use Deliveroo in over 150 cities around the world. I am extremely pleased that our new investors share this vision and have decided to make such a significant investment in our future.
With this funding, we will invest further in our delivery-only kitchens Editions, in developing our technology and in taking Deliveroo to more towns and cities. This investment will take us to the next level and allow our riders to deliver ever more great food directly to people's doors."