Another one bites the dust: why restaurants are failing in today's climate
By Liran Mayost, Deputy CEO and Chief of Product Strategy at Como.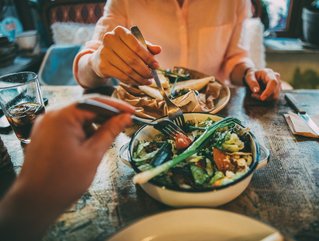 Byron Burger, Strada, Jamie's Italian, Prezzo and now the Gaucho group: it's clear the UK hospitality industry is struggling.
Byron Burger, Strada, Jamie's Italian, Prezzo and now the Gaucho group: it's clear the UK hospitality industry is struggling.
Whether it's due to rocketing costs and sales coming to a standstill, as Peter Martin, from data analysts CGA states, increased competition or Brits not digging quite as far into their pockets, it's clear that something needs to change. And that's not all - the number of restaurants going bust increased by a fifth in 2017 alone. Prezzo, Jamie's Italian, Strada and Byron Burger are just some of the many restaurant chains failing to increase footfall and retain customers. Data-driven technologies provide a solution to understanding your audience and personalising your service.
Whilst headlines are currently dominated by failures in the hospitality sector, the industry and consumers alike are completely missing the restaurants that are actually doing it right. The likes of Seafood Pub Company, Natural Kitchen, and Creams are just some of the success stories. The secret to their success?
Using data-driven methods to understand customer behaviours so their customer experience can be personalised and tailored. Each restaurant uses data-driven marketing which focuses on a personalised loyalty programme; they deliver an incentive to the customer to return to their restaurant based on customer segment, behaviour and willingness to come back. Therefore, it becomes obvious that keeping up with the digital age and using data in a smart way is crucial to almost guarantee increased footfall through engagement and interaction with customers. The likes of Gaucho, Prezzo and Strada have failed to grasp this opportunity, unfortunately ending with restaurant closures and hundreds of job losses.
SEE ALSO:
Data-driven, targeted marketing can be used to increase loyalty and repeat custom. Data analytics platforms enable companies to gather information about who the customer is, what they want, and what they frequently purchase. For example, Natural Food Kitchen has utilised the Como technology platform to do just this, gathering customer information via data-driven methods. With a quick scan of a barcode, retailers and restaurants can engage with their customers in a personalised and targeted way based on their spending habits and preferences. Natural Kitchen has already seen results; 40% of loyalty club members return on a monthly basis and monthly business transactions by members are up by a staggering 119%. Staff at Natural Kitchen can now address each customer's individual need on the back of their in-store behaviour and other demographic information.
The use of customer purchase data that focuses on loyalty and actionable insights are the most effective methods to increase customer base and up the odds of success. Dessert chain Creams Café introduced an app offering special deals, exclusive links to social media platforms and providing customers with relevant news and information. Creams automatically collects customer data upon registration, helping them to understand exactly who is entering their store. Each time the customer visits, the internal data is automatically updated to reveal exactly when and where each customer is visiting and what they're buying.  Being in the know with the latest offers brings in more and more customers, increasing footfall, and retains them by continuing to offer freebies and discounts.
It's not just sit-down restaurants that are making use of digital point of sale opportunities. Fast food chains are also making the most of digital technology to increase their customer base. McDonald's over the years has digitally developed it's 'Experience of the Future' programme. The majority of McDonald's restaurants now have touchscreen kiosks, enabling customers to use digital technology rather than traditional ordering methods. The revelation on the recent trial partnership with Uber Eats allowed customers to shop the McDonald's menu from the comfort of their own home across London, Nottingham and Leeds. Through the use of technology and branded apps, customers have the ability to select their meal, check-in to a specific restaurant using a QR code, pay in-app and take their order home allowing brands to capitalise on the nature of fast food.
On reflection, it's clear that evolving with the technological revolution and introducing new platforms and points of sale is crucial for the success of restaurants in 2018. That might be focusing on loyalty like Natural Kitchen or Creams Café or through the use of in-store digital applications like McDonalds. In a technology-driven world, it's hard not to predict that digital technology is shaping the future of restaurants and is something worth considering for restaurants struggling to stay afloat. We're going to see more restaurant closures and job losses in the coming years until businesses learn to adapt with the times and introduce technology that allows them to understand their audience and retain them.
Written by Liran Mayost, Deputy CEO and Chief of Product Strategy at Como. Como is a customer engagement platform, aiming to provide retailers and restaurants with data-driven customer engagement tools, so that they can understand who their customers are and what they want, and target them effectively.