Analysts warn that price slashes have UK's food supply chain on the edge of crisis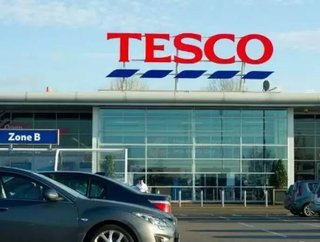 Theres no question that supermarkets in the UK are facing a time of significant turmoil—competing against not only each other, but also the encroa...
There's no question that supermarkets in the UK are facing a time of significant turmoil—competing against not only each other, but also the encroaching success of foreign-based discount retailers, it seems like the only answer is to drastically slash prices. But this race to the bottom could be causing supermarkets more harm than good in the long run—and for the rest of the UK's food supply chain, the results could be disastrous.
RELATED TOPIC: 3 challenges UK supermarkets are facing in a shifting economy
According to a recent "Red Flag Alert" study by Manchester-based professional services consulting firm Begbies Traynor, monitoring the financial health of UK companies in Q2 2015, UK food retailers have experienced a 38 percent rise in what is described as "significant financial distress."
But due to rising crisis-based retail practices of slashed prices and delayed payments to suppliers, Begbies Traynor found that businesses further along the supply chain are suffering even more. The firm found that UK food and beverage manufacturers—many of whom supply the region's major supermarkets—saw "the highest year on year increase in 'significant' distress" compared to any other sector measured, with a 54 percent increase against the year before. The data is clear: while supermarkets are resorting to price cuts to alleviate their struggles, those choices in turn are creating a ripple effect of struggle across the entire industry.
RELATED TOPIC: Tesco faces concerns from shareholders over executive pay
"With Tesco recently hailing the success of its Q1 performance after four rounds of price cuts since January and even Waitrose now joining the sector's discounting foray, clearly the novelty of a bargain continues to resonate with consumers," said Julie Palmer, partner and retail expert at Begbies Traynor, in response to the study. "Unfortunately the retail environment is set to become even bleaker for the UK's small food suppliers who are facing the harsh reality that price slashing is not just a short term pain but something that's here to stay."
Palmer further called out supermarkets for failing to take the long term effect of their actions and treatment of their suppliers into account, as well as the potential for even further supply chain crisis. "The supermarkets have managed to successfully rebase their own models by reducing product ranges, moving away from bulk-buy offers and squeezing supplier margins still further, while failing to clean up their act on late payments, taking more than a month longer than agreed terms to settle debts with suppliers," she added. "Some are even looking into launching their own food manufacturing facilities to give them even tighter control over costs and the ability to offer still more aggressive pricing—signalling yet another nightmare scenario on the horizon for the UK food supply chain."
RELATED TOPIC: The Rise of the Discount Supermarket
Furthermore, it was found that many suppliers are reluctant to speak up about any problematic behavior from the retail partners they work with, fearing the loss of a major income source. All the more reason for firms to speak up on their behalf and seek ways to make the UK's food industry healthier—not just in one area, but on the whole.
Check out the latest edition of Food Drink & Franchise!
[SOURCE: Stock Market Wire]