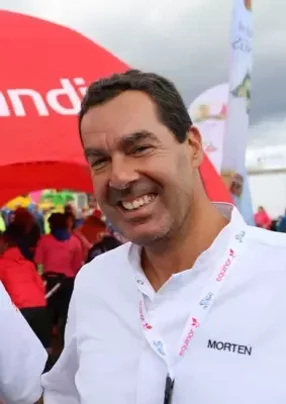 Morten Malting, discusses how Scandic Hotels is embracing digital to eliminate waste and operate more sustainably...
There are few hotels that know more about achieving continuous success than Scandic Hotels in Norway. With the hotel chain having consistently won the prestigious Twinings Best Breakfast competition, Scandic is renowned for revolutionising the way it provides breakfast, as well as the rest of its proposition.
When we spoke with Morten Malting, current District Director of Scandic Hotels in 2018, he told us: "Unique for the Scandinavian hotel market, a rich and varied breakfast buffet is usually included in the room price. As a consequence, providing the best breakfast offering is a key factor in order to attract new guests and keep existing guests loyal. What better way to do so by offering hotel guests the very best breakfast?"
At the time, Malting was Director of Food & Beverage of Scandic's Norwegian operations. He told us of the transformation journey that the company was undergoing, as well as the specifics of what it takes to be a leader in the hotel industry.
"The journey of the quality of our F&B offering has been amazing," said Malting.
"Initially, some hotels performed better than others, but today we are an entire chain of hotels recognised for great food and beverage experiences, and we have been successful in creating a variety of local restaurant concepts with one thing in common: we target the locals. We have managed to do this through high-quality local produce and by focusing on telling the unique stories to our guests. By doing this we have been successful in attracting both local guests and our core business, hotel guests."
Malting discussed restaurant Nova at the newly reopened Hotel Norge by Scandic as an example of how the company embraces local love by selecting the absolute best local produce and having the former Bocuse d`Or winner Ørjan Johannessen as the Chef Advisor – Johannessen also happens to be a local chef who began his career as a Scandic apprentice.
Another example was restaurant Bruket at Scandic Lillestrøm. Both rapidly became the preferred choice for locals and hotel guests alike, thanks to their 'local love' strategy. "In Norway, there used to be a common impression that hotel restaurants were of subpar quality and reserved for hotel guests only – I'm glad we are changing that impression. Now, even food critics recommend our restaurants," said Malting.
Malting also shared his passion for sustainability - a focus shared across the whole brand. 
"If you really want to embrace sustainability through cutting down on overproduction, you have to start at the beginning," he explained. "You have to buy the right quantity, you have to spend the right amount of time on production, and you have to serve the right portions so that you really avoid leftovers. That's what we're aiming for."
On future aspirations, Malting voiced his belief that Scandic must continue to prioritise the guest experience in order to sustain its position as the leading hotel chain in the Nordics.
"At Scandic, we are always working to be guest-centric. It's all about the guest experience and we always make sure the guest comes first. We work hard to make everything as seamless as possible so that it's easy for you to go on a mobile app to book your room or your restaurant; because we know that the digital journey is really important for us moving forward," he explained.