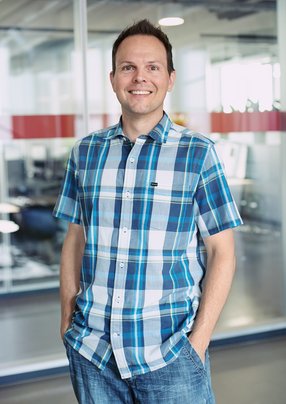 Jeff Oatham
Senior Director of Sustainability, CSR and Safety, Delivery Hero

Jeff Oatham, Senior Director of Sustainability, CSR and Safety at Delivery Hero, discusses the company's latest initiatives and goals for local delivery
With more than 15 years of experience in sustainability and corporate social responsibility (CSR) Oatham joined Delivery Hero "to build the function from scratch," he explains. He became the go-to leader for all sustainability initiatives.
Experience drives sustainability at Delivery Hero
Oatham is well placed to manage sustainability within the company. With around 15 years of international experience in sustainability roles, he has supported and led corporate social responsibility (CSR) in companies like Centrica, Experian and Royal Mail, London Benchmarking Group (LBG), an international business network of 100 global organisations, and Global Sustainable Capital Management (GSCM) as its Director of Sustainability.
Currently based in Berlin, Germany, Oatham is leading the work of Delivery Hero to reduce emissions across its delivery operations, including the management of new packaging initiatives to eliminate single-use plastics from its packaging, as well as reducing vehicle emissions.
Taking great pride in the role — which Oatham joined in February 2019 — he says that it was "really attractive to be able to come in and put my own kind of vision and imprint on what a global company was looking to do in sustainability."
He was also driven by the leadership team at the company and the ease of implementing sustainable changes. "I'm a sustainability professional. I've been doing this for over 15 years and most of my career I've had to convince people why sustainability is important. I don't have to do that here."
Foresight into a sustainable future
Discussing the topic of sustainability with Oatham, it is clear that more innovation is on the horizon at Delivery Hero as the company continues to expand its sustainable packaging programme, providing responsibly-sourced, biodegradable solutions for eco-conscious consumers and partners.
"We care about the environment. We care about our customers, restaurant partners and stakeholders. And ultimately we want to build a company that the next generation can be proud of," Oatham says. "When we think about that, it's going beyond the boundaries of Delivery Hero and helping to drive sustainability within our ecosystem."
Read the full story HERE.