Xenia is buying the Hyatt Regency Grand Cypress hotel in Orlando for $205 million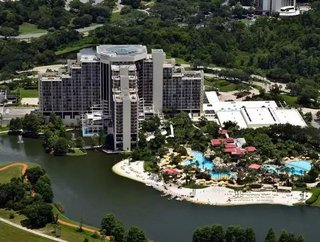 Xenia Hotels & Resorts is buying the 815-key Hyatt Regency Grand Cypress inOrlando, Florida for a purchase price of$205.5 million, or approximately...
Xenia Hotels & Resorts is buying the 815-key Hyatt Regency Grand Cypress in Orlando, Florida  for a purchase price of $205.5 million, or approximately $252,000 per key. 
Hyatt will continue to manage the hotel, as it has done since opening in 1984.
"The acquisition of Hyatt Regency Grand Cypress represents a unique opportunity to increase our presence in the Orlando market, a market we know extremely well and believe to be poised for long-term growth due to a favorable supply and demand outlook," said Marcel Verbaas, President and Chief Executive Officer of Xenia. 
"We are excited that we have been able to recycle a portion of the proceeds of our recent sales of lower quality assets into an outstanding and well-performing hotel at a price that is well below replacement cost. Additionally, we expect to grow earnings and improve the hotel's competitive positioning through strategic capital investments over the next several years, including the enhancement and expansion of the property's meeting facilities."
The 815-room convention resort offers six food and beverage outlets, over 65,000 square feet of high-end indoor and outdoor meeting and event space, a full-service spa, preferred access to 45-holes of Jack Nicklaus signature-designed golf courses, as well as other unique amenities. 
The hotel is ideally located near attractions including Walt Disney World theme parks, Disney Springs outdoor shopping, dining and entertainment district, the Wide World of Sports, and a myriad of public golf courses. In addition, the hotel benefits from its proximity to additional demand generators such as Universal Orlando Resort, Sea World Orlando, the Orange County Convention Center, and downtown Orlando.
Backed by the Hyatt Regency brand that connects guests to who and what matter most to them, the family-friendly hotel has received roughly $32 million in capital investment over the past five years, including major improvements to the public spaces, food and beverage outlets, as well as to the exterior and back-of house.  The Company plans to position the hotel to capture additional revenue and market share through a renovation of the guestrooms and existing meeting space, as well as the addition of a new ballroom.  Additionally, there are long-term growth opportunities at the hotel as the property is situated on a 30-acre site.
Orlando is one of the most strategic and desirable places for travel and was the #1 most visited destination in the United States in 2015 and 2016. Additionally, Orlando is home to the second busiest and largest convention center in the country and ranked first for job growth in 2016. The hotel is in the Lake Buena Vista submarket of Orlando, which has consistently been the strongest submarket in Orlando in terms of Occupancy, ADR and RevPAR.