With what3words & Airbnb, anyone can share their hotel space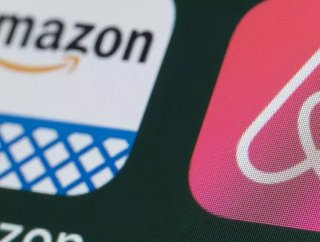 Rural hosts on Airbnb use what3words app to open up their space to guests, creating unique travel experience
what3words and Airbnb are beginning a collaboration in support of the booming demand for holiday properties in the UK, as Brits enjoy increased freedom following the latest lifting of restrictions.
Airbnb is a platform which allows users to rent a bedroom or a house to holidaymakers. It is headquartered in San Francisco and has a revenue of $3b, with 4m members who host travellers who want a more intrepid adventure than staying in a hotel. 
What3words is an app which has allocated a unique combination of three words, to each 3 metres squared of the planet. For example, the summit of Ben Nevis is 'marble messaging hacksaw'. Users can download the app to find and share their location, or use it to locate something else. The app is headquartered in London and has a revenue of £21m. 
Airbnb offers hassle-free travel with what3words app
Airbnb has partnered with what3words, to make it easier for anyone who wants to take advantage of the anticipated travel surge. Traditional addresses won't always point travellers to the correct entrance, and postcodes often cover a broad area. What3words is more specific, as any spot has the potential to become an exciting Airbnb stay this summer. 
The ability for Hosts – whether budding new Hosts or experienced Superhosts, like Adam and Rosie's Orchard at Aikenhead House with its remote location in the Scottish lowlands – to provide precise locations to their guests is essential to delivering a hassle-free experience.
Nearby travel has made up 82% of nights booked in the UK in 2021 so far and the percentage of rural nights booked for summer has jumped from 23% in summer 2019 to 48% in summer 2021. 
This sharp rise has led to significantly heightened searches for holiday homes, and entrepreneurial would-be Hosts looking to fill that demand. 
The system supports those who wish to explore their entrepreneurial flare by opening up their properties and making use of unusual spaces and plots of land that don't have their own allocated address such astents, stables, treehouses and barn conversions.
Hosts are happy with the Airbnb and what3words partnership
"We're out here in rural Perthshire - and people often arrive after work in the evening when it's dark and tricky to find", said Rosie, who hosts from Aikenhead House. "Giving the what3words address means they know exactly where they're going whether that's the car parking space, their tent or the next day to find nearby activities. During the first lockdown we saw there was going to be an opportunity for national staycations when restrictions would allow. We decided to put up the bell tent to host extra guests - and it's been really popular ever since."
"We already see a huge number of Hosts on Airbnb using what3words for a smooth arrival and check-in process" said Chris Sheldrick, Co-founder and CEO at what3words. "Guests want to arrive relaxed and on-time, and Hosts want the stay to start like this too. But Covid-19 has brought a new dynamic to this. Having a tool like what3words enables people to address and list any part of their property on Airbnb. It's amazing to see inspired and entrepreneurial Hosts maximising their properties and turning them into unique accommodation."
"From remote cabins to rural barns, Airbnb provides endless opportunities for adventure across the UK, particularly for those staycationing this summer", said Amanda Cupples, General Manager for Northern Europe at Airbnb. "Through Airbnb's collaboration with what3words, Hosts on Airbnb can provide guests with an unforgettable stay, without worrying about navigation."