Transport & entertainment trends change for UK holidaymakers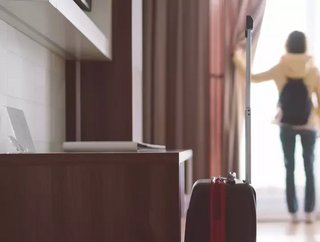 From modes of transport to preferences on hotel entertainment, British holiday makers are changing holiday trends
With many opting to remain on native soil for their summer holidays this year, hotel booking platform, hoo, surveyed potential holidaymakers to find out what they were looking for - and what they were hoping to avoid. 
The results revealed something surprising: traditional forms of hotel entertainment have fallen in popularity.
Modern holidaymakers have little interest in hotel entertainment  
Hoo's results showed that:
Only 8% of holidaymakers said it was of high importance that their hotel should offer entertainment 

65% said in-house hotel entertainment was of absolutely no importance to them

Magic shows and bingo ranked as the least appealing forms of entertainment

Live music, comedians and quiz nights were the most popular
Instead of remaining inside the hotel, many holidaymakers seem to want to use their accommodation to eat and sleep in comfort, then seek entertainment outside of the venue. 
Perhaps the physical restraints of lockdown have left tourists wanting to explore further afield than they would have done prior to the pandemic. 
Planes over trains as holidaymakers priced out of making sustainable travel choices
Following the widespread environmental evidence of the climate emergency, many people are trying to make more sustainable choices, from buying locally grown food to transitioning to an electric vehicle. 
However, for the domestic holidaymakers who have a choice between travelling by train and plane, air travel wins. Although flying has a higher carbon footprint, it is often cheaper and quicker. 
In addition, Which? disclosed that train fares to holiday locations are up to 50% more expensive in August, specifically pricing out families with school-age children. 
"Travellers who choose to take the train face significantly higher fares and journey times, putting those who want to lessen their environmental impact at a disadvantage", said Which? travel editor Rory Boland.  
Furthermore, commuters in London have been warned that another hike in prices will take place in 2022, with ticket prices on the Tube, bus and Overground rising by up to 5%, the sharpest since 2012.
In a bid to encourage commuters back into the office, Emma Gibson, director of London TravelWatch, has called for more affordable train prices.
"Fares in London need to be affordable if people are to be tempted back to public transport", said Gibson. "It is especially important that bus fares are kept low, as buses are most used by lower-income Londoners and key workers who are often not able to work from home."