Kosher food menu for Al Habtoor Hotel in the UAE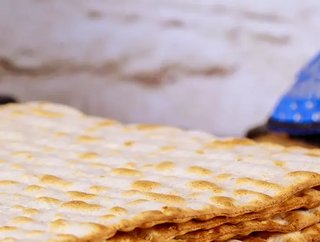 Al Habtoor City, Hotel Collection expands on its introduction to kosher services by being the first hotels in UAE to offer a 24/7 in-room dining menu
Al Habtoor Hotels, based in the United Arab Emirates (UAE) have modernised to welcome Jewish travellers to Dubai, who can now enjoy Kosher food from the hotels' kosher-certified kitchen.
Kosher Kitchen has been certified by the Emirates Agency for Kosher Certification (EAKC) supervised by Rabbi Levi Duchman.
Kosher certified for world class events
The Al Habtoor City Hotel Collection will offer a room service menu, allowing guests for full-board Kosher catering - for family gatherings or special events.
Rabbi Levi Duchman is the UAE's Rabbi and the Emirates Agency For Kosher Certification (EAKC) is the only licensed kosher certification agency based in the UAE, covering food manufacturing, catering and hospitality. 
Kosher cuisine is food which complies with the Jewish law, in relation to how the food was produced and prepared. A Kosher certification means that the food in question meets the strict dietary requirements for people of the Jewish faith. Although not all Jews choose to live strictly Kosher, for a hotel in the UAE to provide this option is a welcome invitation. 
In August 2020, Israel and the UAE agreed to establish full diplomatic relations. The UAE has become the third Arab nation to fully recognise Israel, in addition to Egypt and Jordan. Sadly, the recent conflict between Israel and Gaza has strained these relations. 
Promoting tolerance and coexistence through hotel food
The provision of Kosher food is a stepping stone as supportive links between the Jewish community and the UAE become stronger.
"As the market reopens and the ties between Israel and UAE continue to grow, we are proud to be industry pioneers introducing our very own Kosher Kitchen, following the great success of our previous efforts catering for the Jewish community," says Fredrik Reinisch, Complex General Manager of Al Habtoor City Hotel Collection.
"We're delighted to welcome the Habtoor Group into the EAKC family", said Rabbi Levi Duchman, Founder of EAKC and Rabbi of the United Arab Emirates. "The UAE is rapidly becoming the leading destination for kosher tourists from around the world. The new kosher Kitchen at the Al Habtoor Group is inspired by the vision of the leadership of the UAE – who promotes tolerance and coexistence, by supporting the needs of all cultures and religions and is the home to over 200 nationalities. Marhaba!"