JBS and McDonald's Food Industry Recruitment Incentives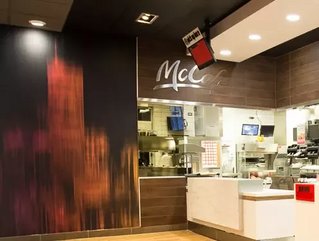 Food Digital takes a look at some of the incentives offered by food and hospitality leaders as part of their recruitment processes
With many countries easing restrictions and industries gaining some normality, the food and hospitality industries are experiencing increasing demands with limited employees. Some companies that occupy the industries are incentivising recruitment in unheard-of ways. 
The labour shortage is a key issue that hit the US coming out of lockdown, as multiple organisations aim to take on new staff. This was also affected by the actions of larger US retailers such as Amazon, Target, and Costco after they drastically increased wages during the lockdown to keep up with demands - these companies continue to increase their wages. 
Companies Incentivising Recruitment
So companies need staff. And with the current competition in recruitment, industry leaders are most definitely flaunting their funds to bring new talent on board. 
McDonald's
The well-known fast-food restaurant chain, Mcdonald's, is splashing out on its recruitment campaign, by offering new employees free iPhones. This is currently being offered at one of its franchises in Altamont, Illinois, to employees who remain with the restaurant for a minimum of six months. 
Omni Hotels and Resorts
Omni Hotels and Resorts, a provider of luxury vacation bookings, is offering free services to employees - it told the New York Times. New employees will receive three nights at any Omni hotel of their choosing for free. Joy Rothschild, Chief HR Officer at Omni Hotels and Resorts says "We have never taken guest rooms out of inventory for housing before."
The company is also providing its culinary team with free knife sets as well as weekly 'sit-downs' with executive chefs. "We needed to do something to grab the attention of culinary students," Rothschild explains. "I've seen a lot of people offering monetary incentives, but we didn't feel that was enough. The college students coming want something more than the paycheck."
JBS USA
The meatpacking company, JBS, is taking a rather bold approach to incentivise recruitment. Along with other companies, JBS is offering to pay for tuition and childcare (one child per employee)  for its staff. . However, JBS is not alone in this. Local industries including restaurants like Chipotle and waste management companies are also providing funds for tuition.