Cashless tipping platform TipJar secures £1mn on Crowdcube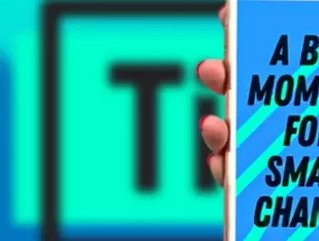 TiPJAR, a cashless tipping platform on a mission to bring fair, transparent tipping to the hospitality industry, has raised £1mn from Crowdcube investors
As the world gets back to the new normal, hospitality staff are anticipating a shortage of tips, as many nations move closer towards a cashless society. 
In 2020, UK Finance recorded a 35% drop in cash transactions, although this was strongly attributed to retail and hospitality staff refusing cash and coins due to the risk of bacterial contamination.  
One platform aims to uplift hospitality staff - TiPJAR. 
Founded by James Brown of BrewDog, backed by:
Alex Moore of Rosa's

Gary Dolman

of Monzo 

Simon Bocca formerly of Fourth
TiPJAR crushed their original funding target of £400,000 in a few hours, with over a week of funding time still left on their pitch. Now they plan to expand. 
TiPJAR's investors want to champion hospitality workers
TiPJAR backers include Honest Burger Co-Founders Phil Eeles and Tom Barton, plus a host of other industry experts who back their vision of bringing transparency and staff control over their tips, via TiPJAR's unique and HMRC cleared platform, which connects customers and staff directly. 
The news follows TiPJAR's announcement last week that they surpassed every tipping record in their system to date, including one band's personal TiPJAR account earning over £12,400 in less than seven days.
TiPJAR has now launched in over 1,650 venues across four countries, and plans to use the funds raised to further expand into the US market where they have recently partnered with Visa to help workers who are earning less as cash payments decline. 
Supporting hospitality staff is at the core of TiPJAR
The hospitality industry has taken a hit in recent years, from the impact of Coronavirus to the popularity of home delivery takeaways. TiPJAR exists to help hospitality workers who appreciate tips, as cash disappears. TiPJAR's creators are thrilled with the investment as it brings them closer to supporting dedicated hospitality staff. 
"This raise will turbo-boost our huge vision, and help us fulfil TiPJAR's potential to bring fair and transparent cashless tipping to the world", said Ben Thomas, CEO of TiPJAR. "As a company built on sharing gratitude: today the tables have turned as we share how grateful we are to all 770 people that have chosen to back our business so far! These funds will really give us more growth capital and enable us to invest more into our US Team as well as turbo charge our trajectory for expansion across the globe."
Founder James Brown is proud to support hospitality workers. 
"The results of this raise to date proves that the world is changing their perception of the industry, and are finally seeing the desperate need for transparency surrounding tips", said Brown. "Our dedication to this cause is why so many have already chosen to invest in our business. I couldn't be more proud of all that Ben and the TiPJAR team members in the UK, US and EU have achieved in such a short space of time."