Accor Kickstarts UK Hospitality Recruitment Recovery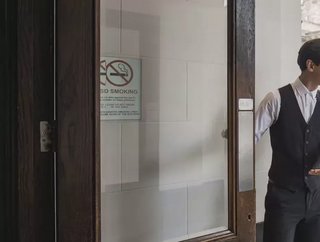 Food Digital magazine takes a look at Accor's latest recruitment drive to fulfil the needs of the UK hospitality sector, as Covid-19 restrictions ease
The UK has experienced more freedom recently as the Covid-19 restrictions are relaxed across the nation. On the 17th of May, the British government reopened the hospitality industry by allowing pubs and restaurants to serve food and drink to customers seated inside their venues. While this is a big win for the UK hospitality sector, similar services across the globe have a long way to go before they can recover. 
Strategies For The UK Hospitality Industry
In 2019, the hospitality industry - including restaurants and accommodation - accounted for around £59.3bn worth of value that was added to the UK economy. It also serves roughly 3% of the UK's economic output and creates £130bn of economic activity. Sophie Kilic from Accor hotels in Northern Europe says, "The hospitality industry has been damaged by Covid, but it is recovering, reopening, and creating jobs and opportunities as it has always done." 
Kilic continues, "Hospitality embodies everything that people have missed the most in the last year – travel, bars, restaurants, wellness, exploration, and people. It is a sector that is much loved, as the last year without it has proved, and now there are opportunities to be part of the industry as it rebuilds."
Accor's Recruitment Drive
Accor Group, a global hospitality provider, is carrying out a large recruitment campaign in a bid to bring jobs back into the industry. The company is recruiting for 300 job roles in the UK alone, which will take place in major cities like London, Manchester, Bristol, Edinburgh, and St Andrews. 
Accor has launched a string of recruitment days to bring in talent for the new roles, of which the first took place at the Savoy Hotel at the end of May. The recruitment event was very successful, with over 60 applicants filling job roles or continuing in the recruitment process. "There are fantastic job opportunities in hospitality today and opportunities to be part of a sector that plays an enormous role in the economic recovery of the UK," says Kilic.
"People join hospitality because they need a job, or they want a career, and sometimes because this is their calling. Whatever their motivation, what they experience and learn in hospitality is invaluable. We learn to be always ready for the unexpected, to understand different cultures, to work in a fast-paced environment, to [always have] a can-do attitude, to be business savvy and most importantly to connect heart to heart."
For more hospitality insights, check out Food Digital magazine.