Accor, Hilton, Hyatt & IHG Hotels work to end food waste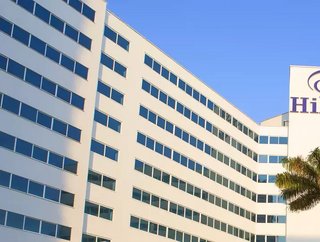 Hotels such as Accor, Hilton, Hyatt, IHG Hotels & Resorts and Marriott International are working together with WWF and Greenview to reduce their food waste
Hotels including Accor, Hilton, Hyatt, IHG Hotels & Resorts and Marriott International are working to minimise the impact of their food waste, in a new partnership with World Wildlife Fund and Greenview.
Together, they have developed The Hotel Waste Measurement Methodology, which will allow hotels to collect data on waste. This will allow them to create waste reduction targets to keep food waste out of landfills.
WWF was founded in Switzerland in 1961, by individuals concerned about the impact of human activity on vulnerable animals. Now, the charity has turned its attention to preventing climate change catastrophe.
Rotting food creates a greenhouse gas: methane
Food waste is a massive contributor to climate change. Rotting food in landfill creates methane, a greenhouse gas which is more potent than CO2.
Humanity minimising the volume of methane is as important as decreasing the consumption of CO2.
According to WWF:
One-third of all the food produced in the world goes to waste

It's important to remember, food is not just wasted when customers buy the food, cook too much of it and throw the remains away. Food can also be lost or spoiled during distribution

WWF believes that this volume of food would be enough to feed every undernourished person on earth
In the USA, 40% of food waste comes from restaurants and hotels, something Pete Pearson, global food loss and waste lead for World Wildlife Fund, feels needs to change. 
"The hotel industry has the unique ability to implement changes that will have global impacts when it comes to managing food waste, and all waste", said Pearson. 
Hotel industry to decrease food waste
As the world gets back to normal, the hotel industry will evolve into a more sustainable one. 
"Through awareness with our operating teams on how much food waste is generated and by measuring it, we believe we can bring behavioral change", said Max Verstraete, Hilton's VP of corporate responsibility. "We can change menus for our restaurants, buffets, and catering events — how they're set, what we're buying, how we're buying — which ultimately has a positive impact on food costs."
The Hotel Waste Measurement Methodology has been reviewed by figures in the hotel industry, who feel it addresses the hardest challenges faced by hotels.
"As companies start using it, and more data becomes available, we will be able to update the methodology to reflect new insights and harness the power of industry benchmarking. This will in turn catalyze action across the hotel sector as companies work towards waste reduction and diversion goals," says Olivia Ruggles-Brise, Greenview Director.