Yum Brands is throwing out artificial ingredients at Taco Bell and Pizza Hut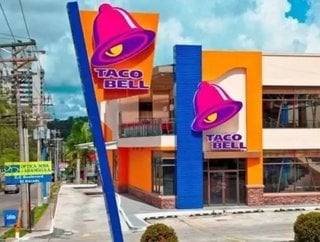 As the old adage goes: the customer is always right. At the very least, the truth is that a brand that wants to survive is going to do its best to make...
As the old adage goes: the customer is always right. At the very least, the truth is that a brand that wants to survive is going to do its best to make its customers feel as satisfied and catered to as possible—and right now, more than anything, customers want simple products and ingredients that they can understand and trace. The world of fast food is changing accordingly in an effort to fit in with those customer desires, and franchise giant Yum! Brands is the latest business to step up and make changes. This week Yum! franchises Taco Bell and Pizza Hut announced that they will now be making an effort to cut all artificial colors and flavors out of their menus.
RELATED TOPIC: Taco Bell Touches Down in Shibuya: Is the Japan Market Finally Ready?
What exactly does that mean? According to Taco Bell executives, it means some significant changes to basic staples of the fast food chain's menu:
Instead of "black pepper flavor," for instance, Taco Bell will start using actual black pepper in its seasoned beef, says Liz Matthews, the chain's chief food innovation officer. The Mexican-style chain also says the artificial dye Yellow No. 6 will be removed from its nacho cheese, Blue No. 1 will be removed from its avocado ranch dressing and carmine, a bright pigment, will be removed from its red tortilla strips.
It also ultimately means a whole lot of research and development, but the businesses are already on top of that: Time reports that Taco Bell is already testing a few of its new additive-free recipes in select test markets, and is preparing to launch the new revamped menu by the end of 2015. Pizza Hut is moving forward even faster, noting plans to launch its initiative by the end of July.
It also means that the push for the fast food industry to change its image is picking up steam at an unprecedented rate. Taco Bell and Pizza Hut are not the first chains to make such a pledge: Chipotle Mexican Grill announced plans to go fully GMO-free in late April. Meanwhile Panera Bread announced plans to drop all artificial ingredients by 2016 last June, following it up earlier this month with a more concrete outline and a comprehensive list of 150 preservatives and additives that the sandwich chain is ready to purge.
RELATED TOPIC: Panera Bread pledges to strike 150 artificial ingredients from its menu
Those companies faced some criticism from skeptics wondering how much of each pledge is sincere and how much is savvy marketing—and Pizza Hut and Taco Bell are not immune from this kind of speculation, either. Fast Company wonders whether this latest announcement isn't an attempt to give the Yum! Brands subsidiaries a healthier image without actually getting much healthier:
"We're seeing a changing culture in the way that people look at food," [John Coupland, a professor of food science at Penn State University, told Fast Company]. "As a scientist I worry about, what does 'natural' actually mean? It's a vague concept to base decisions on. Removing some ingredients is a way to make food appear more natural without really underlining what is actually a problem."
Nonetheless, it's certainly a trend among consumers—and therefore a trend among business based on demand. While Taco Bell and Pizza Hut aren't the first, they're certainly the largest brands so far to head down this path. It's both an acknowledgement that consumer demands are king, and that bigger QSR brands may increasingly need to keep up with those demands in order to stay competitive.
Check out the latest edition of Food Drink & Franchise!
[SOURCE: Time]