Yum Brands is spinning off its China division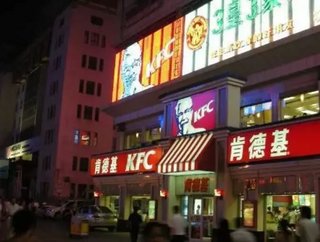 Yum Brands is making some changes. Today the fast food franchise business has announced plans to split off its China division into a new separately trad...
Yum Brands is making some changes. Today the fast food franchise business has announced plans to split off its China division into a new separately traded company.
According to a press release from the company, this latest move will divide Yum! Brands and the newly-formed Yum! China into two distinct entities with their own focuses and goals. In this case Yum! China will be a franchisee of the larger Yum! Brands—its largest franchisee, in fact—servicing Mainland China with exclusive rights to Yum's three franchise brands: KFC, Pizza Hut, and Taco Bell. Meanwhile this move puts Yum! Brands closer to its goal of becoming a "pure play" franchisor, with a plan to have 95 percent of its restaurant locations owned by franchisees before the end of 2017. Yum! Brands will continue to be run by CEO Greg Creed, while Yum! China will be run by Micky Pant, recently named CEO of the Yum's China division.
RELATED CONTENT: Is Taco Bell Going Global?
"Over the past year, our management and Board have thoroughly evaluated a range of value-creating opportunities that capitalize on our considerable strengths," said Yum CEO Greg Creed in the press release announcing this divergence. "Following the separation, each standalone company will be able to intensify focus on its distinct commercial priorities, allocate its own resources to meet the needs of its business, and pursue distinct capital structures and capital allocation strategies. This will provide a clear investment thesis and visibility to attract a long-term investor base suited to each business."
Creed added that this will give Yum! Brands enhanced stability, a highly desirable trait for the company after troubles with China over the past year. Emerging from the split as a new entity with no significant debt and a proven revenue track record ($6.9 billion in 2014), Yum! China in its new form will have the freedom to "realize its full potential," running self-sufficiently and better able to focus on capturing opportunities in China.
RELATED CONTENT: McDonald's and Yum Brands Face New Food Safety Issues in China
 "Over the years, we built our Company's global structure outside of China based on a franchise model that generates stable earnings, high profit margins, low capital investment and strong cash flow conversion," said David Novak, Yum! Brands Executive Chairman, in the press release. "At the same time, our China business, which has been predominantly equity-owned, generates substantial operating cash flow annually, with tremendous ability to invest in its own growth. After a thorough analysis and due diligence, I'm pleased the Board concluded that a separation transaction provides the right corporate structure for our business going forward and unlocks significant value for our shareholders."
 "This transaction will create two best-in-class independent companies," he added. "Our commitment to a future capital structure that provides strong financial support for our business strategies and meaningful cash returns to shareholders underscores our ongoing focus on value creation and our confidence in our long-term growth prospects." 
The split is still subject to final approval from Yum's board of directors.