Why is Yum Brands Selling its KFC Locations in India—and Should You Follow Suit?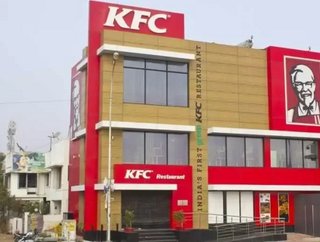 For a few years now, India has been marked as a key emerging market with a growing middle class hungry for Western cuisine—in other words, the per...
For a few years now, India has been marked as a key emerging market with a growing middle class hungry for Western cuisine—in other words, the perfect market to grow your fast food chain. Even now, brands are able to make headlines by finding innovative ways to break into the India fast food market. Burger King managed to do just that last month with the beef-free Whoppers marking its successful launch in New Delhi.  
But are the halcyon days of fast food growth in India reaching their end? According to a new report, after a decade of growth as an earlier foreign entrant into this market, fast food empire Yum! Brands surprised experts by announcing that it is considering selling off its KFC business in western India. So what's going on? Is this a move that every fast food business should consider as well?
Declining Sales and the Remedy in Franchising
Fast food growth isn't necessarily at an end in the long run, but it is in a tricky position at the moment. According to Guru Focus, KFC is at the top of the fast food game, but that doesn't mean that it's at its best: sales at KFC's India business have reportedly been in decline for the fourth quarter in a row due to multiple factors, particularly a decrease in discretionary spending among consumers paired with an increase in food prices.
Those issues together create a perfect storm: when consumers have to cut back on luxuries and impulsive purchases, the only way to keep something discretionary like fast food more marketable is to keep it affordable. When rising commodity and ingredient costs make that kind of affordability impossible, all bets are off.
As the report indicates, despite projections for market growth in the long term, KFC is far from the only fast food business that is under pressure from these factors:
Yum! is not the only fast food outlet, other quick service restaurants are also feeling the heat. McDonald's, Domino's Pizza that runs 772 outlets, Subway with close to 500 outlets, and others are also a victim of food inflation and curbed consumer spending.
In KFC's case, rising overhead costs at its 18 company-owned locations in India have been eating into the chain's bottom line. By selling off these locations, parent company Yum! Brands can shift real estate costs, staffing costs, and other overhead charges onto the franchisee and bring that bottom line back in step with expectations. This could turn out to be a wise choice as well for any fast food chain with a franchising system already in place elsewhere that wants to reduce their costs and stay profitable.
Who Can Weather These Conditions?
Times may be tough for fast food in India right now, but these tough times are not expected to last forever. Fast food chains will just need to be able to weather this storm of poor circumstances.
Some brands will be able to do this easily – it helps to have novelty, which could attract enough consumer interest to override natural inclinations toward more cautionary spending. Burger King could have this advantage on its side, being the new kid on the block in this market and offering a fresh region-tailored take on its global menu. Somewhat ironically, it is the more established brands who will likely have to look into ways of scaling back in order to maintain a presence and come out ultimately stronger once the market becomes more favorable later on.  
[SOURCE: Guru Focus]