Why is McDonalds Rejecting the Simplot Innate GMO Potato?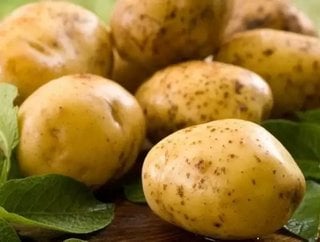 Some fast food brands have appealed to consumers through their ingredients, making promises and pledges about their sourcing methods and their commitmen...
Some fast food brands have appealed to consumers through their ingredients, making promises and pledges about their sourcing methods and their commitments to reduce or eliminate completely the use of GMOs in their menu. McDonald's is not one of those brands. Even in its "Our Food, Your Questions" campaign, a hardcore effort to win over more skeptical would-be consumers, McDonald's stood confidently behind its choice to use genetically modified ingredients in its products:  
Yes, some of our food menu items do contain GMOs, just like many ingredients found in some grocery stores, restaurants and home kitchens. They can be found in some of our menu items that contain ingredients derived from corn, soy and canola. GMOs are used for the benefits they bring like reducing the use of pesticides and improving nutrition. They also make it possible to feed more people using fewer resources.
But could all of that be changing? It's possible: McDonald's has rejected J.R. Simplot Company's new GMO potato, the Innate, which was approved earlier this month for commercial production. According to reports, the Innate potato was designed with a lot of improved nutrition and benefits to both retailers and consumers in mind:
The potato's DNA has been altered so that less of a chemical called acrylamide, which is suspected of causing cancer in people, is produced when the potato is fried. The new potato also resists bruising, a characteristic long sought by potato growers and processors for financial reasons. Potatoes bruised during harvesting, shipping or storage can lose value or become unusable.
If the acrylamide reduction is valid, that's a huge deal—especially for companies who prepare and serve millions of fried potatoes in the form of French fries and hash browns every day. As a major supplier to McDonald's, the new potato varietal likely seemed like a match made in heaven for the fast food brand. But according to reports, McDonald's will not be adding the new potato to its ingredient list:
J.R. Simplot is a major french fry supplier to McDonald's, but the fast food chain says it has no plans to switch from conventional varieties. "McDonald's USA does not source GMO potatoes nor do we have current plans to change our sourcing practice," a company spokesperson said in an email to Capital Press.
But why wouldn't Simplot partner like McDonald's, who already has a friendly relationship with genetically modified ingredients, want to get in on this new product? There are several possible explanations. It could be a matter of price or convenience, with Simplot not being able to supply the volume of Innate potatoes that McDonald's would need (at least at a price point that would make implementing the new potato feasible). It could also be just as simple as McDonald's being perfectly happy with the variety of potatoes that it's already using, no need to go through the trouble and hassle of switching things up.
Looking back on the launch of McDonald's "Our Food, Your Questions" campaign, another possible theory is that the chain has taken this route as a way to start a process of distancing itself from its current relationship with GMOs.
McDonald's has been having trouble keeping up with more sustainability-conscious chains like Chipotle and, what's more, it has had a problem with the dogged persistence of myths and rumors about its products. Like a burger that will never decay (speaking of issues that have been debunked yet live on), preconceived consumer notions about the quality and origin of McDonald's products are awfully hard to quash once they've taken root. That part of the campaign in question is aimed at proving to consumers that its burger patties aren't made of pink slime, years now after the franchise publicly pledged to stop using the ingredient altogether, is just one example.
In that light it wouldn't be surprising if McDonald's, offered the chance to add a new GMO product to its ingredient list, felt obligated to decline in an effort to appeal to consumers and show them that they are listening to feedback and willing to change to fit the changing requests of their audience.
At any rate, there's no love lost for J.R. Simplot Company: sources say that the agribusiness company sees more of a future for the Innate potato in the value-added fresh produce sector anyway, where consumers might marvel at the convenience of pre-cut potatoes that don't bruise and brown. Innate potatoes are coming to market one way or another—just not at McDonald's.
[SOURCE: Capital Press via Modern Farmer]