NLRB Decision Names McDonalds as a Joint Employer with Franchisees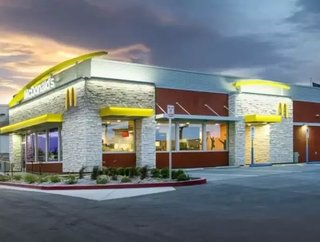 This week the National Labor Relations Board (NLRB) made a landmark decision that could have huge implications for the franchising industry. As part of...
This week the National Labor Relations Board (NLRB) made a landmark decision that could have huge implications for the franchising industry. As part of an ongoing investigation into employee rights violations at franchised McDonald's locations, the NLRB has ruled that "McDonald's, USA, LLC will be named as a joint employer respondent" along with the franchisees in the pending complaint cases that have yet to be resolved.
This means that McDonald's will not be able to distance itself from any wrongdoing at the hands of individual franchise owners, claiming that they acted of their own accord and are separate entities from McDonald's Corporation itself.
This decision is important for a couple of reasons. For one thing, since McDonald's is the most recognizable franchise in the world, it's fair to expect that if the ruling applies to them it would transitively apply to any other franchise that might find itself in a similar situation. Starting now and into the future, this decision could push corporations to take more in-depth responsibility for the actions of owners and employees at their franchised locations just as they would for managers and employees at a company-owned location. 
That could be construed as a good thing – consumers tend to appreciate a unified business that operates seamlessly across locations, after all, and even when a franchisee is responsible for bad behavior that publicity still falls on the brand itself. But franchising is a delicate and unique business model, and its representatives are not pleased with outside tampering and the consequences that this could bring about – especially the fact that the decision could also pave the way for fast food franchise restaurant workers to organize and form unions.
 International Franchise Association (IFA) President and CEO Steve Caldeira released a statement expressing disappointment in the NLRB's decision:
"Franchisees and their employees do not work for franchisors. The franchise owners who have built more than 770,000 businesses and employ millions of people control their own businesses. Franchisees have their own employer identification number with the Internal Revenue Service and file their own taxes. Franchisees establish day-to-day operations, employment practices and policies for their own businesses. Franchisees decide who to hire and fire, and also set wage rates, benefits and employees' work schedules. 
Caldeira argues further that the NLRB's decision drastic and overreaching, going too far and giving in to the demands of activists working against the well being of the franchise industry:
 "If franchisors are joint employers with their franchisees, these thousands of small business owners would lose control of the operations and equity they worked so hard to build. The jobs of millions of workers would be placed in jeopardy and the value of the businesses that employ them would be deflated. By proposing this seismic change, a supposedly independent federal agency is yielding to intense outside pressure from labor unions led by the Service Employees International Union (SEIU), which is seeking to unionize franchise chains and undermine the proven, time-tested franchise business model."
The IFA and Caldeira argue that this decision could eviscerate the franchise model completely. As the NLRB's investigations continue, the verity of this prediction should begin to reveal itself in time.
[SOURCE: http://www.nlrb.gov/news-outreach/news-story/nlrb-office-general-counsel-authorizes-complaints-against-mcdonalds; http://www.franchise.org/Franchise-News-Detail.aspx?id=62712]