Meeting the demands of a growing 'flexitarian' market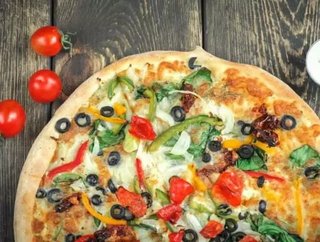 Consumer tastes are changing in a variety of ways—and incidentally, one of the most prominent ways in which theyre changing is in the growing dema...
Consumer tastes are changing in a variety of ways—and incidentally, one of the most prominent ways in which they're changing is in the growing demand that consumers have for variety. While there are still plenty of consumers out there content with a dinner of meat and potatoes every night of their lives, their numbers are diminishing. In their place, instances of the "flexitarian" are on the rise—and in order to keep up with the consumers you serve, you must be aware of and ahead of the trend.
According to reports, as many as 26 percent of consumers consider themselves "flexitarian" in today's market. The buzzy term that essentially boils down to "semi-vegetarian," where consumers try to adopt a more plant-based diet but still enjoy meat and fish semi-regularly as well.
The trend has been on the rise for several years now, encouraged by movements like Meatless Monday that tout the ecological and health benefits of cutting meat out of a consumer's menu at least one day a week. As a diet plan, flexitarianism has been ranked highly for its safety, easy of use for consumers, and its effectiveness in promoting heart health and both short and long term weight loss. It has also been ranked highly for the impact on the environment that can be achieved by cutting even a small amount of meat out of a consumer's diet.
Now that you know why a flexitarian diet is growing so popular, you understand why it's impossible to ignore at this point. Consumers are mixing up their diets, and a savvy restaurant chain will be working to meet these changing tastes.
That could manifest in many ways. It might be in the thoughtful addition of high quality vegetarian options—chains like Chipotle Mexican Grill are ahead of the competition with several vegetarian options from fajitas and guacamole to tofu-based sofritas, and other chains like Wendy's are getting on board and catching up with the adoption of veggie burgers. But a rethinking of the fish option may also be a smart move—while many fast food chains only really focus on fish sandwiches during Lent season, it could be wise to periodically promote fish sandwiches (especially healthier grilled versions) year round.
It's also smart to look into your options in the plant-based protein sphere. For vegetarian dishes, the go-to protein staple for years has been tofu—but as Food Processing points out, many consumers are reporting allergies to soy products. This has prompted chains like Starbucks and Dunkin Donuts to introduce alternative plant-based dairy substitutes like coconut milk and almond milk in addition to standard soy milk. It could also be wise to consider other grain and protein alternatives like quinoa or beans as bases for burgers or other dishes.
Consumer trends change all the time. But this trend looks like one that is not going away any time soon. Your best bet is taking stock of your options, pay attention to what your customers are asking for, and make sure that the choices are there for the taking.
[SOURCE: Food Processing Australia]