McDonald's is Cutting Antibiotics Out of its Chicken Supply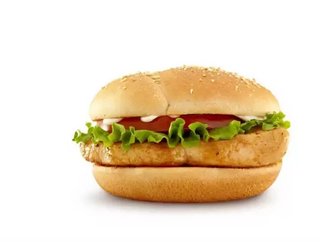 Steve Easterbrook took over the role of McDonalds new CEO on March 1, and already big changes are happening—and theyre certainly welcome changes...
Steve Easterbrook took over the role of McDonald's new CEO on March 1, and already big changes are happening—and they're certainly welcome changes. As part of a new "Global Vision for Antimicrobial Stewardship in Food Animals" action plan rolled out this week, today McDonald's announced that it will be working to source and serve only chicken raised without antibiotics in its US locations moving forward.
"Our customers want food that they feel great about eating—all the way from the farm to the restaurant—and these moves take a step toward better delivering on those expectations," said McDonald's US President Mike Andres in an official statement regarding the changes. In this statement, McDonald's acknowledges that this new antibiotic policy will be implemented across all 14,000-plus domestic McDonald's locations within the next two years.
"McDonald's believes that any animals that become ill deserve appropriate veterinary care and our suppliers will continue to treat poultry with prescribed antibiotics, and then they will no longer be included in our food supply," adds Marion Gross, senior vice president of McDonald's North America Supply Chain, addressing likely questions about how ill chickens would be handled in the future.
The use of antibiotics among livestock has been a hot button issue for years now, and taking this stand is a bold step forward for McDonald's. The Natural Resources Defense Council (NRDC) issued a statement praising the decision and the impact it could have on keeping antibiotics effective.
"This is a landmark announcement in the fight to keep life-saving antibiotics working for us and our children," says Jonathan Kaplan, director of NRDC's Food and Agriculture program, in a statement regarding the decision. "The country's largest fast food chain has committed to working with their suppliers to keep these drugs out of the barns used to raise the chickens for their nuggets, salads and sandwiches. In doing so, they are setting the bar for the entire fast food industry. If these are verifiable, given this company's massive purchasing power and iconic brand, we may be at a tipping point for better antibiotic stewardship in the poultry industry."
Even so, Kaplan also notes that McDonald's still has plenty of room to improve—from including pork and beef in its new policy to expanding it further as a global policy.
"Hopefully, chicken is just the start – the Big Mac and McRib may be next," he adds. "McDonald's 'Global Vision' statement acknowledges the need to curb antibiotics use across their pork and beef supply chains too. Unfortunately, the statement does not include a ban on the use of all medically-important antibiotics in routine disease prevention, a practice known to contribute to antibiotic resistance. We urge McDonald's to close this loophole in their 'Global Vision' statement, and to apply their new U.S. chicken antibiotics curbs to all their restaurants globally."
But there will always be room for improvement. In the meantime, it's quite a first week on the job for Easterbrook already. We can't wait to see what the next weeks will look like.