McDonalds CEO Discusses Why Consumers Are Turning Elsewhere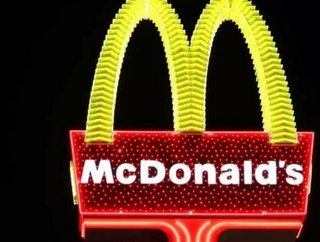 At this point its no secret that McDonalds Corporation has been having a downturn moment for a while now, and that the iconic burger franchise is going...
At this point it's no secret that McDonald's Corporation has been having a downturn moment for a while now, and that the iconic burger franchise is going to have to do something soon if it is going to maintain that iconic status into the future. But what put McDonald's in this position to begin with? Why are consumers turning to other QSR and fast casual chains in increasing numbers?
That's a question that has likely been weighing heavily on the mind of McDonald's CEO Don Thompson, who brought the issue up in a recent conference call to investors. According to the executive, it all comes down to atmosphere, personalization, and choice:
"Customers want to personalize their meals with locally relevant ingredients. They also want to enjoy eating in a contemporary inviting atmosphere. And they want choices; choices in how they order, choices in what they order and how they're served," Thompson said. "These things make up the McDonald's experience of the future, and we're building the future today."
Are these truly the most cutting issues causing consumers to choose other chains and franchises over McDonald's? If they are, then McDonald's might be on the right track in its planned road to recovery. The brand is making an effort to put itself into a position where it can offer consumers a lot more choice by testing out a build-your-own-burger option in several locations across the United States as well as internationally.
Meanwhile, though in the above quote Thompson didn't address the very pertinent issue of consumers wanting higher quality ingredients touted by brands like Chipotle, McDonald's recent "Our Food. Your Questions." TV and video advertising campaign makes it clear that the franchise is thinking about it. It doesn't look like McDonald's is attempting to change or improve its ingredients, so much as making an effort to convince doubting consumers that its ingredients are already top shelf just the way they are.
Will these efforts pay off? We may have to wait until the next quarterly report and investor call to find out for sure.
[SOURCE: Business Insider]