Is McDonald's all-day breakfast a bad deal for franchisees?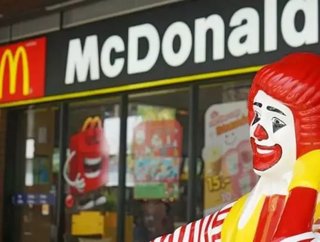 Consumers have been asking for years, and McDonalds finally delivered: after a successful test run in San Diego, the burger chain finally took its all-d...
Consumers have been asking for years, and McDonald's finally delivered: after a successful test run in San Diego, the burger chain finally took its all-day breakfast concept across the United States. But are fresh cracked eggs from dawn to dusk all they're cracked up to be? While the move may be pleasing to consumers, McDonald's franchisees are starting to express frustration.
RELATED CONTENT: McDonald's Might Be Rolling Out All-Day Breakfast At Last
Nomura analyst Mark Kalinowski reportedly reached out to 29 US-based McDonald's franchisees, responsible for around 226 restaurants overall, to survey their reactions to the new all-day breakfast menu now that they have had some time to put the new directive into action. According to Business Insider, franchisees responded with feedback that the move is actually losing money and resulting in a lower grade of customer service.
RELATED CONTENT: Can McDonald's New One-Minute Drive-Thru Promise Bring In Profits?
Part of the issue corresponds directly to McDonald's consistent refrain in the past whenever the company was asked why it did not serve all-day breakfast—in McDonald's own FAQ, the chain noted that its grills don't have room for all menu options at the same time. It was implied that all-day breakfast would probably cause a limited menu and slowing in the kitchen, and it seems that this is exactly what's happening, especially at smaller locations:
"In small stores, the problems are vast with people falling over each other and equipment jammed in everywhere," one franchisee wrote in response to the survey.
Franchisees are also complaining that they are struggling to supply the extra manpower needed to prepare extra items, and even when consumers are satisfied with their purchases, they point out that many breakfast menus are cheaper than their lunch and dinner counterparts, and the result is a loss of revenue from consumer choosing McMuffins over Quarter Pounders. But most of all, the frustration is with the lack of coordination and organization that has sprung from the rollout:
Another wrote, "All-day breakfast is a non-starter. We are trading customers down from regular menu to lower-priced breakfast items. Not generating new traffic." A third called it "erratic, distorted, disorganized direction from McDonald's," while nearly a dozen more franchisees complained that it slowed down service and added complexity to the kitchens. "Customers are abandoning us in droves because we are either too slow, or sub-par quality," one franchisee wrote.
This is where McDonald's must take notice and listen to its franchisees, because they're operating on the ground level and observing consumer interactions every day. When franchisees suffer, consumers suffer—and so do profits. With McDonald's in the midst of a huge advertising push surrounding its all-day breakfast rollout, there's no easy answer here. To pull the concept completely would be a PR nightmare, and would likely cause substantial ill will from confused consumers. But it's clear that the chain has some serious fine-tuning work ahead of it.
[SOURCE: Business Insider]