McCain Foods to run on 100% renewable energy by 2030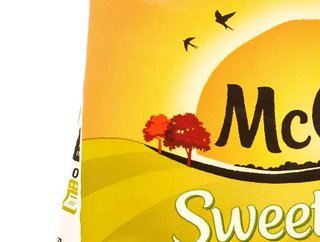 In a new sustainability strategy that will delight potato-lovers, McCain Foods has pledged to be powered by 100% renewable energy by 2030
McCain Foods, best known for its frozen potatoes, has released a new sustainability strategy, which focuses on two fierce commitments:
To reduce CO2 emissions by 50% 

To move from coal to renewable electricity by 2030
McCain will also invest in a biodigester, which can generate energy from potatoes which arrive at the factories, but cannot be sold. As recently reported in Sustainability, hydrotreated vegetable oil is gaining momentum as a diesel replacement - now McCain's excess potatoes will be put to work, not waste. 
The green transition at McCain: renewable energy and energy from potato peel
McCain has 49 production plants globally and employees are excited about the green transition.
"The spotlight has been put squarely on the challenges being posed by climate change and our fragile global food systems", said Rod McLaren, McCain's Agriculture Director for Australia and New Zealand. "We're also building a biodigester. One of our targets is to be utilising 100% of potato by-products by 2025." 
Biodigestion is the process of placing organic materials, such as potato peels, into an airtight container to breakdown, which creates a gas that can be used as green energy. 
"Australia and New Zealand are going to lead the way with that. We're 100% potato utilisation already. We divert most of our by-product to cattle feed but we will use some of that better by running it through a biodigester to create energy."
Renewable energy to support the planet and potato market
McCain was the first food manufacturer to have front-of-pack, colour coded nutritional labelling on its products, to support customers with specific nutritional needs.
Now, it is moving on to support the planet and future generations of potato-lovers with renewable energy ambitions.