The fast casual market is heating up in Asia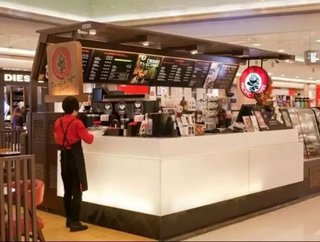 As consumers become increasingly interested in combining convenience with high quality ingredients, fast casual restaurant chains like Chipotle Mexican...
As consumers become increasingly interested in combining convenience with high quality ingredients, fast casual restaurant chains like Chipotle Mexican Grill and Panera Bread have been swiftly on the rise.
But the U.S. and Canada aren't the only regions where these consumer interests are growing. Now experts are predicting that, with the support of investors, a fast casual boom could be on the horizon for Asia as well.
RELATED CONTENT: South Korea snack giant Orion eyes Tesco's assets up for sale
As CNBC reports, investors are starting to take a special interest in expanding the presence of fast casual chains to Asia consumer markets beyond Japan. These investors include LionRock Capital, an investment firm that recently created a spinoff company Zest Group to focus on the development of fast casual chains in areas of Southeast Asia like Singapore:
"In the U.S., you have successful fast-casual brands like Chipotle but there are few iconic brands in Asia outside Japan. We want to change that," Hari Kumar, co-founder of investment firm LionRock Capital, told CNBC.
Importing popular restaurant chains from other regions can be tricky, especially if those chains don't have a firm plan in place to change up their menus for a market with differing customs and tastes. So firms like Zest Group are working to build all-new chains from the ground up to perfectly suit Asian consumers while still representing global trends—CNBC reports that Zest Group's primary projects so far include a French-style boulangerie and a pizza chain (because everyone around the world can relate to pizza).
RELATED CONTENT: Vitafoods Asia 2015 takes to Hong Kong to support Asia's functional foods market
This strategy has some asking, is Southeast Asia ready for the fast casual concept? Anyone can introduce a new concept into a new region, but will it catch on among the new audience? Is this a demographic where fast casual can thrive? Experts and analysts are affirming that the interest is there:
"The long-term opportunity in fast casual lies in the fact that global consumers are changing their habits and shifting toward more flexible, more casual and more ingredients-focused dining experiences. That has moved past fad to megatrend, and it's not expected to slow down any time soon," [Elizabeth Friend, senior consumer analyst at Euromonitor] said.
But while the interest is certain, analysts also note that the fast casual boom in the United States has been a bit of an anomaly—while there is an increase in fast casual chains amid similar markets such as Europe, that growth has been relatively slow compared to the U.S. and could be more indicative of the kind of growth that can be expected in markets like China or Singapore.
RELATED CONTENT: Lion invests $150M in Tasmania specialty dairy to support Asia's consumption boom
Still, while there may not be a boom, there are a lot of opportunities out there waiting to be taken advantage of in these emerging markets. The savvy investors who are getting in early could be setting themselves up for major success.
[SOURCE: CNBC]