EXCLUSIVE: Behind the Scenes at Dunkin' Brands: Interview with John Costello, President of Global Marketing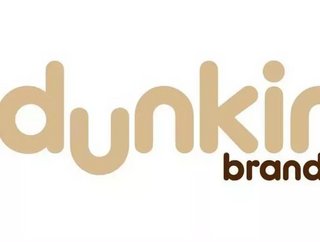 John Costello likes to joke that hes had to work out more often since joining Dunkin Brands in 2009. Among his many responsibilities as president of glo...
John Costello likes to joke that he's had to work out more often since joining Dunkin' Brands in 2009. Among his many responsibilities as president of global marketing and innovation, he oversees the culinary team for both Dunkin' Donuts and Baskin-Robbins. Costello meets with the team — comprised of chefs, food scientists, and operations staff — at least twice a month to review and taste new products under development for the next 18 months. He regards these meetings as a stepping stone to marketing success.
"The culinary team works very closely with our brand marketing group, operations, and franchisee groups in a fast-moving, highly-collaborative, and highly-disciplined way," Costello says. "For example, we do sophisticated concept and sensory testing on our new products, and our culinary team has really embraced that as a key tool to help them get great new products to market even faster. I view our franchisees at both Dunkin' Donuts and Baskin-Robbins as a secret weapon in our product development and marketing efforts. These franchisees understand their markets in the U.S. and around the world better than anyone. And so they are a constant source of ideas, and we regularly review our product development plans with them to get their input."
Costello, who will speak at the ANA Masters of Marketing Annual Conference, October 3-6, in Phoenix, AZ, shares his perspective on the principles of marketing, the myths of global brand building, and the key to creating a culture of innovation, among other topics.
Q. In addition to Dunkin' Brands, you have held high-profile marketing positions at companies such as P&G, PepsiCo, The Home Depot, Yahoo!, and Sears. What are some of the universal truths of marketing that have guided you throughout your long career and still apply today?
A. As I've explored the best way to drive profitable brand growth, five key principles keep emerging. First, most great ideas flow from the consumer. Whether it's B-to-B or B-to-C, there's really no substitute for truly understanding your customers' pain points and how you can address them. Second, building brand differentiation is the most important thing a marketer can focus on because it answers the fundamental question: why should consumers choose your brand over all their other choices? Third, building a strong team both inside and outside your organization is imperative. It's not just about the people who report to you, but also about your peers within the organization and your key agencies and technology partners with whom you work. Fourth, tactics matter. While developing the right strategy is important, executing that strategy to the highest standards can really make a difference. And fifth, agility. The environment in which we compete is changing more rapidly than ever before, so it's important to be agile and adaptable to change your plans as needed. The bottom line is that, while the way consumers learn about brands, consume information, and decide where to buy brands has changed over years, they are still looking for better solutions to their everyday challenges. All five principles I mentioned flow from the core principle of understanding your consumers' unmet needs and meeting them better than anybody else.
Q. In what ways have you pushed the boundaries at Dunkin' Brands?
A. A key factor in Dunkin Brands' success has been the people and the close partnership between our franchisees and the key functional areas within the company. This has enabled us to stay really close to our customers and respond to the changing marketplace better than ever before. Our team has done a good job of balancing what has worked in the past with innovation. We conduct very sophisticated ROI analysis on our marketing plans, but we have not been afraid to try new things, such as our digital billboard in Times Square for Dunkin' Donuts or our viral soft-serve video on Facebook with Baskin-Robbins. On the product side, we've implemented a strategy called "Familiar with a Twist" that has combined old favorites like Dunkin' original coffee and our breakfast wraps, along with fun new products like the glazed donut breakfast sandwich.
Q. How do you keep your global team of marketers and agencies working in sync?
A. Within Dunkin' Brands, we have a strong team of high-potential individuals who like being part of a team. The same is true with our agencies. For example, Hill Holiday and 22squared have tremendous resources, but they also buy in to our long-term vision for Dunkin' Donuts and Baskin-Robbins. We've tried to create an environment where everybody wins when the team wins.
Q. Given your experience as a global marketer, what are some of the myths of global brand building?
A. Because brand-building tactics and cultures may differ from country to country, people may sometimes believe the principles may also differ. We operate in many different countries, in many different cultures, but we find the principle of understanding what our consumers want remains a constant around the world. Another myth or risk is to become too U.S.-centric. We really try to adopt a global mindset that searches for the best ideas. It's important to understand both the differences and the commonalities of countries around the world. For example, we sell a shredded pork donut in China right alongside a Boston Kreme donut, both of which are very popular. Green tea ice cream is popular in China, but so is French Vanilla.
Q. How has big data directly impacted business results?
A. Big data is enabling us to better understand our consumers and move us along the path to one-to-one marketing better than ever before. The food business was built on mass marketing. While mass marketing remains very important to both Dunkin' Donuts and Baskin-Robbins, the emergence of big data has helped us open new worlds in terms of building an even closer dialogue with our key consumers. I think we're making real progress toward one-to-one marketing, but traditional marketing, like television, outdoor, and POP, continues to be very effective for Dunkin'. So we're balancing the adoption of new technologies in one-to-one marketing alongside the historical effectiveness of mass marketing.
Q. Keeping an open mind to new ideas is crucial to driving brand success. What are the challenges to creating a culture of creativity and innovation?
A. The key to creating a culture of innovation is to let people know it's okay to fail. The biggest barrier to innovation is the fear of failure because not all new ideas will work. It's important to create an environment that's open to new ideas from wherever they emerge, and to let people know that it's okay for something not to succeed. We've set up a pretty thorough testing process, where we screen ideas before they get rolled out. In addition, we have found that creating a culture of innovation is more important than a process. So, for example, we have a very talented culinary team that's at the heart of our product innovation. They work against very clear priorities, but they also have the flexibility to spend 10 percent of their time working on whatever they want. That "free time" can lead to some very innovative new products. I believe you need to be careful not to over-manage the innovation process. It's more about creating the right culture than creating the right process.