Domino's UK appoints Andrew Rennie as CEO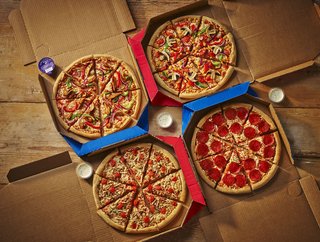 Andrew Rennie to take on the role of CEO for Domino's UK
Domino's Pizza Group Plc (UK) appoints veteran of the American pizza restaurant chain - Andrew Rennie - as Chief Executive Officer (CEO)
Taking on the role from Elias Diaz Sese - Interim CEO since October 2022 - Andrew Rennie will take on the role of CEO in the UK from August 7, 2023. He will also remain as a non-executive director of Domino's Pizza Group Plc (DPG), a role he has held since 2019 when he joined the board.
"I'd like to thank Elias for his extraordinary commitment over the past year and the positive impact he has made on the entire system in that time. His drive and passion for the business and its people have ensured that Domino's has accelerated the implementation of our strategy and created a stronger platform upon which to drive our growth. I am very grateful he will remain on the board in a non-executive capacity," said Matt Shattock, Chairman, of DPG.
Having an extensive career in DPG, Rennie is well positioned in the role of CEO bringing his deep knowledge of the brand, vast experience of working with franchisees, and his success of managing a multi-unit franchisee for a decade.
"I am delighted to welcome Andrew Rennie as our CEO. Andrew understands the power and potential of the Domino's brand as well as anyone in the business globally. He is an energetic and entrepreneurial leader with an incredible track record of delivering growth in Domino's businesses around the world. All of us on the board believe that working with our brilliant colleagues and world-class franchisees, he is just the right person to take the business to the next level," added Shattock.
Rennie's career at Domino's Pizza Group
For more than two decades, Rennie has been with the Sydney-listed Domino's Pizza Enterprises (DPE) holding multiple leading positions including CEO of France and Belgium; COO and CEO of its Australia and New Zealand business; and CEO of its European business.
Under his leadership, the DPE market capitalisation of the company grew from US$90m to US$4.8bn, an annualised return of approximately 30%. In the 10-year period when Rennie held senior leadership roles at DPE, the delivered an annual return of 34%.
In addition to his new role, Rennie is a non-executive director of AIM-listed Domino's Pizza Poland Plc, and chair of the Cheesecake Shop in Australia and New Zealand.
"I am delighted and honoured to be taking up the role of CEO of DPG. The Domino's brand is in my blood and I've admired the strong progress the UK and Ireland business has made in recent years. Working with the team at DPG and the world-class franchisees here, I know we can take the business to new heights and I can't wait to get started," commented Rennie.