Black-owned franchise: family owns every McDonald's in city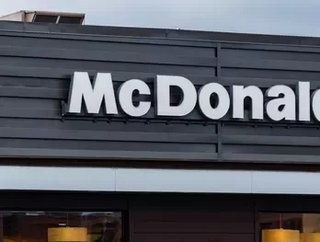 A mother and her two daughters own all of the McDonald's restaurants in Compton, California, and inspire women to push themselves to success
A Black woman and her two adult-age daughters now own every McDonald's in the city of Compton, after the mother's first purchase of a restaurant in 1984. 
Patricia Williams and her children, Nicole Enearu and Kerri Harper-Howie, have opened 13 stores, hired 700 local residents to work in them and also supported student scholarships through the Williams/Enearu Organisation, their non-profit.
Patricia Williams: a mother's ambition
As Williams raised her children while working different jobs, she made the decision to study to become a certified McDonald's owner.
"It was a pretty intense, a three-year program and I had two young daughters," Williams told the Los Angeles-Sentinel. "But like most things in life, it was the right time and the right place. The opportunity presented itself, so I jumped right on in, and I haven't regretted one moment."
After purchasing her first McDonald's in 1984, it was not long before Williams was ready to try something bigger. Williams swapped her restaurants which were in 'prime locations' for five restaurants in more challenging neighbourhoods. 
Employing her skills, hard work ethic, a commitment to the McDonald's system and a 'fundamental belief in the communities' she had moved her franchise to, Williams grew her new restaurants to success. Most importantly, Williams always hired people in the community of each restaurant to serve the community they live in. 
Her success made her a legend and Williams is a member of various organisations:
The Los Angeles and

National Black McDonald's Operator's Association

Los Angeles County Nutrition Committee

Delta Sigma Theta Sorority

In 2014, McDonald's awarded Patricia with the Golden Arch Award, the greatest honour available to a McDonald's Owner.
Nicole Enearu and Kerri Harper-Howie: daughters with a dream
In 2007, Enearu purchased her first McDonald's restaurant at LA airport, followed by her first traditional McDonald's restaurant in 2009. 
Enearu has been honoured by McDonald's with two Rising Star Awards and Building the Business through People & Quality Service Experience Award.
She also became the first female African American Chair for the McDonald's Southern California Regional Leadership Council.
Prior to her McCareer, Kerri Harper-Howie worked as an attorney for 13 years, specialising in employment law. She double majored in Political Science and Rhetoric at the University of California, Berkeley and the NYU School of Law.
After becoming a mother in 2002, Harper-Howie left law and joined her family in the McDonald's business, after completing the Next Generation training programme (which is offered to the children of McDonald's owner operators).
"The opportunity to show my kids what it's like to be my own boss is invaluable, and I'm lucky enough to have a sister who I work extremely well with," Harper-Howie told the Los Angeles Sentinel. "She and I have been close our entire lives so that made the decision even easier."
Celebrating women at McDonald's