Are fast food deliveries about to become the norm in the UK?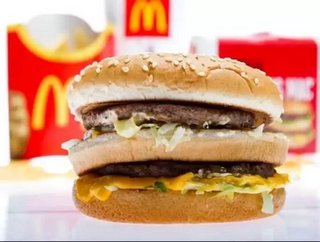 After KFC announced its joining the Just Eat platform last week, McDonalds has this week revealed theyre going to trial a home delivery service this sum...
After KFC announced it's joining the Just Eat platform last week, McDonald's has this week revealed they're going to trial a home delivery service this summer – so FDF World is asking whether fast food chains doing deliveries is about to become commonplace in the UK?
The service is offered in a number of locations around the world and there is no doubt that the UK has a growing appetite for home food delivery.  KFC has now decided it makes good business sense to work in partnership with Just Eat, a leading global marketplace for ordering food online, after they revealed that chicken was one of the top five cuisines ordered through the service in the past 12 months.
30 KFC restaurants in Greater London have now joined the platform with more set follow later this year. 
Graham Corfield, UK Managing Director at Just Eat, commented: "We're thrilled to welcome KFC to the Just Eat platform, offering our customers in London an even wider choice of food than ever before.
"We're adding KFC restaurants every week, meaning more customers will be able to enjoy KFC's world famous chicken at the click of a button in their area very soon."
And it seems to be a growing trend, back in February, Burger King announced that it was extending its own home delivery service by a further 34 restaurants and eager not to be left behind McDonald's has announced it will also be trialling a scheme which allows customers to have food delivered to their home later in the year.
McDonald's is launching a new app allowing people to order food to their table in the restaurant and it's believed that the delivery functionality may well be offered as part of the app – and will probably be carried out by an external company such as Just Eat, Deliveroo or Uber Eats.
A McDonald's spokesperson said: "It is no secret we have been looking at the potential of delivery in recent months.
"This service is offered in other markets around the world and its growth within the UK, continues to gather pace.
"Listening to our customers, we know that this is a route they would like us to explore, and I can confirm that we are looking to launch a small delivery pilot this summer."
McDonald's service is expected to be rolled out nationwide in the next 18 months but the company did say that specific locations for the pilot have yet to be decided.
It does appear though, that all of the fast food giants are keen to join in the home delivery bandwagon, so it could very well mean that enjoying the delights of Popcorn Chicken, a Big Mac or a Whopper in your own home, become available to everyone.