7 Eleven partners with Postmates to roll out delivery service in California test markets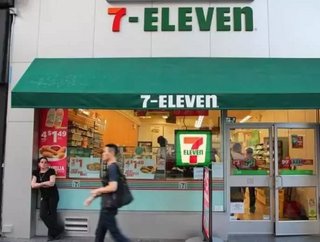 Technology is advancing, and as it advances its playing a key role in providing consumers with more convenient options. Delivery was once almost solely...
Technology is advancing, and as it advances it's playing a key role in providing consumers with more convenient options. Delivery was once almost solely the jurisdiction of pizza restaurants, but now apps and other aspects of today's technology are making it easy for a growing number of food and beverage industry players to get involved in the concept. This week 7-Eleven, always on the forefront of convenience, announced that it has formed a partnership with San Francisco-based tech startup Postmates to start pushing its own boundaries of convenience by exploring the world of home delivery.
RELATED CONTENT: Top 10 convenience stores around the world
 "Through our partnership with Postmates, 7‑Eleven's reach extends beyond our physical stores," said Raja Doddala, 7‑Eleven's vice president of innovation and omnichannel strategy, in a press release announcing the new partnership. "The program should work well for us because it appeals to our customers who are more on-the-go, connected 24/7 and prefer fast-paced, urban living. Plus, we have market concentration in these geographic areas, which makes shopping with us through Postmates even more convenient for the customer."
RELATED CONTENT: Bring Your Own Cup Slurpee Day at 7-Eleven
These geographic areas mentioned by Doddala include San Francisco and Oakland, the two Northern California neighorhoods where 7-Eleven and Postmates are beginning their partnership. According to reports, the convenience store chain plans to expand the service to other high-density areas including Austin, Chicago, Los Angeles, New York City, and Washington D.C. later on within the year.
Postmates also discussed the new partnership within the press release, explaining its role and excitement in giving 7-Eleven access to its growing fleet of delivery drivers to facilitate the delivery service.
RELATED CONTENT: Can Uber make it in the home delivery industry?
"By partnering with 7‑Eleven, we will be able to provide both 7‑Eleven and Postmates customers access to groceries, fresh food and other goods across all markets that our companies are both operating in." said Holger Luedorf, Postmates senior vice president. "In providing 7‑Eleven with a digital storefront and giving its team access to our fleet of more than 12,000 Postmates, we are making the experience even more convenient for our joint customers."
Postmates won't be the first to get in on the home delivery service—Uber also recently launched UberEATS in Barcelona and Los Angeles. But because Postmates got its start in delivery and has grown its business with delivery as its prime objective, it seems more likely that initiatives like this will succeed in the long run, further bolstering Postmates as a delivery brand of choice while giving consumers additional reasons to reconnect with chains like 7-Eleven.
Check out the latest edition of Food Drink & Franchise!
[SOURCE: Supermarket News]