World food price index surges to highest level since 2011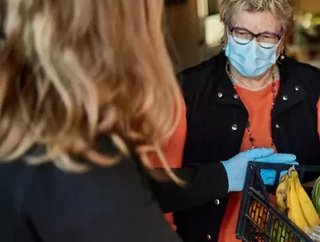 Thee world food price index surged in May to the highest level since 2011
The United Nations food agency has announced that the price of food rose internationally in May, at the quickest monthly rate since September 2011. This is the 12th consecutive monthly increase in the price of food.
The Food and Agriculture Organisation also issued its first forecast for world cereal production in 2021, predicting output of nearly 2.821 billion tonnes - a new record and 1.9% up on 2020 levels.
The FAO recorded that each of these averaged 127.1 points in May. On a year-on-year basis, prices were up 39.7% in May. The Food and Agriculture Organization's food price index measures monthly changes for:
Cereal
FAO's cereal price index rose 6.0% in May month-on-month and 36.6% year-on-year. Maize prices are now 89.9% above their value in the previous year.
Global wheat production rose 1.4% year-on-year and rice production is expected to grow 1%.
Vegetable oil
Due to rising palm, soy and rapeseed oil quotations, the vegetable oil price index rose 7.8% in May. 
Sugar
A 6.8% month-on-month gain hit the sugar index, owing to harvest delays and failed crops from the world's largest sugar exporter, Brazil.
Meat
The meat index rose 2.2% from April, owing to a higher rate of meat import by China. In March 2021, animal meat imports to China were valued at $3.24b, around 7.5% more than in the same month of the previous year. 
Dairy
Dairy prices rose 1.8% on a monthly basis and were higher by 28% from the previous year. 
Experts have warned that due to high demand and low production from the impact of the pandemic, prices will rise as economies exit lockdown.
It is hoped that some industries will experience a strong recovery. The FAO is anticipating that 2021 will see a record in global cereal production, but is unsure about the other essential foods.