What California's New Water Restrictions Mean to the Agriculture Industry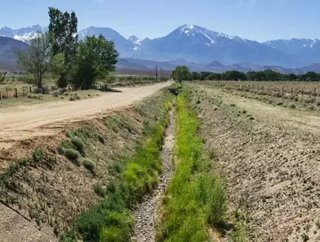 As we know,the drought is getting pretty seriousin the United States,especially in California. This week, following reports of the lowest snow pack in t...
As we know, the drought is getting pretty serious in the United States, especially in California. This week, following reports of the lowest snow pack in the state's history, California governor Jerry Brown announced severe mandatory drought restrictions for cities and communities throughout California in an effort to preserve its dwindling water supply. This means a lot of changes for consumers, from changed regulations in watering lawns and washing your car to the way you're served in restaurants. But what does this mean for the many farmers and producers who make up California's massive agriculture industry?
Most individuals and businesses have been ordered to cut water usage by 25 percent in light of these new drought restrictions. The plus side for the agriculture industry is that it's not being held to exactly those same concrete standards, owing mostly to the fact that the industry has already been hit hard by the drought long before civilians started to feel its effects:
Farmers will not be held to the 25 percent reduction, officials said, because farmers had already been deeply affected by the state's moves to release less water than usual from reservoirs during the last three years of drought, as well as periodic restrictions on pumping from rivers and creeks.
But that doesn't mean that the California government is simply ignoring agriculture. After all, how can you ignore the industry that uses more water than any other sector in the state? In exchange for an umbrella 25 percent reduction in water usage, what California is asking of its farming industry is transparency and traceability:
Agricultural water users will be required to report in greater detail their water-use information to state regulators. Large agricultural suppliers are also changed with developing water-management plans, due in July 2016.
As news source Government Executive explains, this mandate may seem lax to those outside the industry. But with an understanding of California's current water system, it becomes clear that the mandate is a vital first step in untangling a complicated web of water rights and better understanding how water is used in the agriculture industry right now—and how to use it more effectively moving forward:
Further, as a study by UC Davis Center for Watershed Sciences found, these claims use only a fraction of the water they hold the rights to—not a problem when water is abundant, but a huge problem when it's scarce. In times of drought, including this one, water allocations to junior rights holders get slashed. When senior rights holders don't report how much water they're actually using, it's screwing the smaller guys out of water that could have kept them afloat. […] Brown's mandate—while it could go further—is at least a first step towards more transparency and accountability from the state's biggest guzzlers.
The government probably could go further in water restrictions, but it would be naïve to think that these will be the only new rules imposed upon California to reduce water usage. This is only the beginning, and improved traceability will help California map out where to go from here.