[VIDEO] SABMiller Calls for Action to Tackle Water Scarcity and Climate Change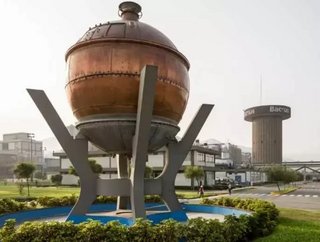 Check out the latest edition of Food Drink & Franchise! Water scarcity isbecoming a very real issue. Its also an issue that could start to critic...
Water scarcity is becoming a very real issue. It's also an issue that could start to critically affect the production and bottom lines of many different sectors of the food and beverage industry before long—especially those in the beer and beverage business—as problems arising from local scarcity issues at production and processing plants travel upward to affect manufacturers as well as their distribution and retail partners.
At the Sustainable Innovation Forum, during the United Nations Climate Change Conference in Lima this week, SABMiller Peru Managing Director Fernando Zavala issued a call to action for businesses across sectors to recognize water scarcity as a pressing local and global issue, and to begin working toward sustainable solutions to preserve this resource.
 "Investing in the security of water in Latin America isn't just an environmental issue – it's a very real business risk, and an investment which contributes to our profits," said Zavala, who sees during a closed VIP Roundtable discussion on water scarcity. "It is in our interest to work with other businesses, local communities, and governments to tackle shared water risks in the region to secure and replenish the water basins we all depend on."
In the discussion, Zavala explained some of the ways in which water scarcity is affecting Latin America—while water is there, it isn't always in the right place at the right time for the people and businesses who need it:
"While abundant, water is often in the wrong place throughout Latin America, in areas of low population density. In Lima, for example, the 2nd driest city after Cairo, Egypt, nearly 15% of the population has no access to the water network and depends on more expensive ways of obtaining water. In Peru, like in our other markets, we are committed to growing sustainably - water security has become an important element of our work."
So what can be done? Some businesses are already starting to take action—as SABMiller points out, part of its PROSPER sustainability initiative includes such goals for 2020 as:
Forming partnerships to secure water supplies;
Reducing water use to 3.0 liters of water per liter of beer and 1.8 liters of water per liter of soft drink, and;
Reducing the carbon footprint of its value chain by 25% per liter of beer, and 50% across all breweries.
SABMiller also released a video highlighting some partnership actions being taken to care for water supplies worldwide, from conservation best practices like drip irrigation at the farming and production level to structures that promote the replenishment of water reserves in the long term:
But it's the type of far-reaching issue that can't be solved by a few individual brands and partners alone. To make this work, SABMiller is asking for everyone to get involved and start considering how these issues and solutions can be applied to their own operations. 
Let's Connect!