[VIDEO] Coca-Cola Rethinks the Bottle Cap with Asia-Targeted 2nd Lives Campaign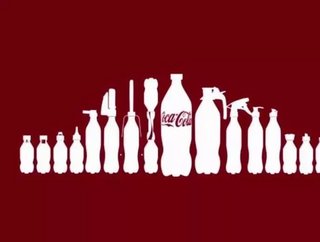 Reduce, reuse, recycle – that's the familiar mantra. All three components are equally important to improving the environment, but they aren't all...
Reduce, reuse, recycle – that's the familiar mantra. All three components are equally important to improving the environment, but they aren't all equally accessible. In regions where organized recycling programs are not strongly developed, the focus has to shift toward the other components in order to make a meaningful impact with consumers.  
With "2nd Lives," a new campaign for Coca-Cola by Ogilvy & Mather China, the focus shifts toward individual reuse and the possibilities that can be unlocked by looking at Coca-Cola's standard packaging in different ways. The campaign asks: "what if empty Coke bottles were never thrown away? What if they had a life after Coke?" It then answers that question with a set of sixteen alternative bottle caps that transform empty plastic Coca-Cola bottles into an array of tools from pump dispensers for soap to spray bottles for cleaning supplies to pencil sharpeners and paint applicators and squirt guns for children at school and at play.
 "We are always looking for better solutions to reduce the use of plastic and increase recycling around the world," said Leonardo O'Grady, ASEAN Director Integrated Marketing Communications at Coca-Cola, in a statement to the press. "The variety of our '2nd Lives' caps shows that there are many creative ways to re-use plastic simply and practically, and also supports our global sustainability program. We have created fun tools with Coke bottle tops, bringing small moments of happiness into people's lives. We hope to make a positive impact and empower people to lead happier lives." 
The campaign was launched in Ho Chi Minh City earlier this year, with plans for Coca-Cola to give away 40,000 bottle caps to consumers throughout Vietnam and to expand the campaign throughout Southeast Asia later on in the year – though no data appears to have been released yet on the success of the campaign to date.
In the meantime, the globally available ad has played out to mixed reactions on the internet – while some consumers are praising its creative thinking in turning Coke bottles that were already going to be used anyway into something that can be used again and again, others are criticizing Coca-Cola for putting more plastic bits into the world with the new bottle caps and for not just encouraging bottle recycling instead. But this criticism ignores the fact that Coca-Cola has been experimenting with greener bottles made from renewable plant-based plastic, and sidesteps the simple fact that there is more than one way to practice sustainability on an individual and practical level. Recycling is one way to do it; reusing is another. Both have a place in Coca-Cola's sustainability initiatives, and both are able to be put to use here – consumers who are able to obtain the bottle caps simply have more choices and agency about they want to put sustainable practices into action.
[SOURCE: http://www.ogilvy.com.cn/cds/news/president.aspx?con_id=3969&items=6]