The USDA Just Approved the First Genetically Modified Apple for Commercial Sale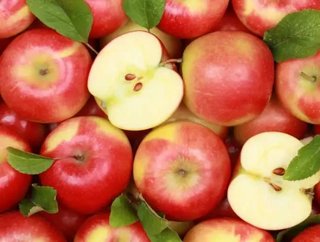 The Arctic Apple is back in the news, and opponents of GMOs are not going to be pleased about the reason. Today the United States Department of Agricult...
The Arctic Apple is back in the news, and opponents of GMOs are not going to be pleased about the reason. Today the United States Department of Agriculture (USDA) approved Okanagan Specialty Fruits Inc's Arctic Apple as the first genetically modified apple for commercial sale in the United States.
The idea behind the Arctic Apple is simple and appealing in theory—where traditional apples oxidize once they're bruised or cut open, turning an unappealing mottled brown color, the Arctic Apple is designed to resist oxidization and maintain its crisp whiteness color and fresh texture. This effect is achieved through a gene silencing technique that inhibits the expression of polyphenol oxidase, in turn inhibiting the oxidation process. While it might not be of much use to the average consumer, the applications for grocery stores, foodservice suppliers, and manufacturers of value-added products like packaged salads and ready meals are limitless.
The USDA is positive about those applications, and according to the Wall Street Journal, the agency gave the Arctic Apple a pass "because it didn't pose a risk to other plants or agricultural products."
Still, that's not a satisfactory answer for many who have concerns over the biological and environmental impact that the apple could have. Some researchers have expressed concerns over the safety of the RNA manipulation used to create the Arctic Apple, as this form of genetic modification could have unintended side effects. Some farmers have also expressed frustration that consumers could start avoiding apples altogether out of concern that what they are eating is genetically modified. One such grower sounded off to the WSJ:
 "I'm very disappointed in the USDA," said Jim Baird, owner of a 250-acre apple farm in Washington state. "They're approving this in light of such overwhelming concern and disapproval over [genetically modified] products."
Environmental and consumer advocacy groups also weighed in on the decision:
 "There is no place in the U.S. or global market for genetically engineered apples," said Lisa Archer, a director at the environmental group Friends of the Earth. "Farmers don't want to grow it, food companies don't want to sell it and consumers don't want to eat it."
According to the report, Okanagan is planning to distinguish its apples from conventionally grown apples by marking each one an Arctic snowflake sticker—it's too early to tell whether this will make a difference for consumers, but the voluntary labeling is a step in the right direction in the name of both consumer trust and consumer research.
The FDA is reportedly still reviewing the Arctic Apple and its safety for human consumption. With that said, the FDA's approval is voluntary and not necessary for the apple to go to sale.
[SOURCE: Wall Street Journal]