Unilever's new sustainable nutrition report targets key world issues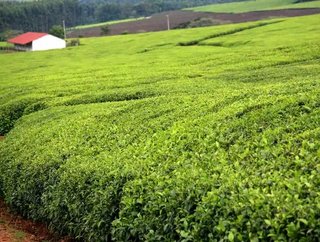 Unilever's sustainable nutrition report focuses on making the earth's resources go further and reducing wastefulness. The company recognizes the wo...
Unilever's sustainable nutrition report focuses on making the earth's resources go further and reducing wastefulness.
The company recognizes the world's population issues and what that will mean for food supply, and guided by the adopted vision that 'Food that Tastes Good, Does Good and Doesn't Cost the Earth', Unilever utilizes a number of sustainable farming techniques to ensure that resources are maximised.
The report, penned by Amanda Sourry, President Foods, explained: "For a food system to be fully sustainable, it means looking beyond the farm gate as well – to the energy, water and other natural resources used when food is transported, stored, processed and consumed.
"Agriculture, food, nutrition, health, livelihoods, and the environment are all intimately interconnected."
It asserts that cohesion is mainly generated by means of appreciating the respective relationships throughout the supply chain.
A number of initiatives also exist and are detailed in the report, including Unilever's belief that the global food system needs to change.
The overriding ethos that 'healthier farmers means healthier futures' becomes prevalent and the company's claims to demonstrate that it's protecting its workers by means of wellbeing initiatives.
For example, the 'Seeds of Properity' programme, a joint initiative with the Global Alliance for Improved Nutrition (GAIN) and IDH, the Sustainable Trade Initiative.
"Farmers don't always eat the right foods so we have developed a concept that is easy for them to understand and apply," explains Dr. Bärbel Weiligmann, a special adviser at GAIN, Unilever's main delivery partner on the programme.
Unilever claims it has been "thinking long and hard about what really makes a progressive food company".
Wasting food that could potentially rank high on that list, as Rhiannon Lines, Brand Manager for Hellmann's, explains: "People's relationship with food is changing these days. They used to just care about how it tastes and how much it costs. Now they also want to know how it's produced as well.
"So we started looking back at our supply chain to see if there was any unnecessary wastage and, if so, what we could do about it."
The report talks of how tomatoes usually left to rot at the side of the field would instead be used to ensure that not a single drop is wasted.
Another aspect of how the company claims is trying to ensure sustainability, is through environmental protection.
But the key thing that comes across is that Unilever do care about the potential problems faced by the world of tomorrow – the report details the fact that 800 million people still go to bed hungry every night and how the fact this expected to grow yet further is a massive worry.
And although the Unilever report doesn't state anything revolutionary with regards to how to combat the multitude of issues facing the world is that it at least recognizes them, and surely that is the first step to finding a meaningful solution.