Unilever steps up foodtech innovation with 'ENOUGH'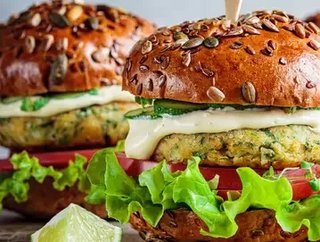 Unilever's foodtech venture with ENOUGH
Unilever will partner with food-tech company ENOUGH to bring more popular plant-based meat products to market.
ENOUGH's technology uses a unique zero-waste fermentation process to grow a high-quality protein. 
Natural fungi are fed with renewable feedstock, such as wheat or corn. This produces ABUNDA® mycoprotein, a complete food ingredient containing all essential amino acids as well as being high in dietary fibre. 
Inspiring a plant-based food revolution
Alternatives to meat - which still pack the protein - are growing in popularity, as consumers learn more about the links between animal agriculture and climate change. 
Unilever's meat-alternative brand, The Vegetarian Butcher, grew over 70% in 2020, with products to suit flexitarians, vegetarians and vegans, as well as meat eaters.
A tasty, positive impact 
"Plant-based food is one of Unilever's fastest growing segments", said Carla Hilhorst, EVP of R&D for Foods & Refreshment at Unilever. "We're excited by the potential that this technology has for future innovations across our portfolio, and we can't wait to launch more plant-based foods that help people cut down on meat, without compromising on taste."
"Producing vast quantities of healthy and sustainable protein is one of the most urgent global priorities", said Andrew Beasley, Commercial Director of ENOUGH. "There's a rapid transition in the food industry and we are excited with this collaboration with Unilever and The Vegetarian Butcher, which truly supports our aim to create impact and scale."
Foodtech will support Unilever's development in high-growth spaces, and contribute towards its annual global sales target of €1b from plant-based meat and dairy alternatives by 2025-2027.