Ultrasonic cheese cutter to reduce food waste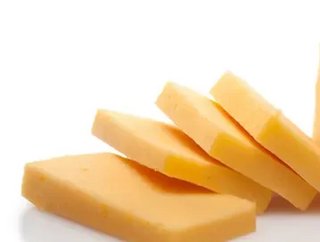 Traditional cheese cutting can spoil the aesthetic and cause waste. A new ultrasonic cheese cutting device can update one of the oldest food processes
Ultrasonic cheese. No, not the title song of Ukraine's Eurovision entry, real ultrasonic cheese - here to end food waste in the cheese industry.
In its long manufacturing process, cheese can melt and can be accidentally pressed into different, unappealing shapes at cost to the manufacturer. Ultrasonic cutting has a solution to this. 
Why an ultrasonic cutting system?
For manufacturers, cutting the correctly sized slice of cheese can be fraught with difficulty. 
Cutting cheese with a knife can cause the cheese to break, creating waste, whereas ultrasonic cheese cutting can do the job, without causing damage to the product. 
Ultrasonic uses energy from tiny blade vibrations to cut. With this technology and robotic precision, ultrasonic cheese cutting technology is exciting news for cheese makers.
One machinery manufacturer, Elliptical Design, has created an ultrasonic cutting system, which will be made by robot supplier, TM Robotics with the goal of increasing efficiency and minimising waste. 
Prior to the project, the manufacturer's production process was almost entirely manual, which took between four and five days to produce the level of cheese desired each week.
Now, Elliptical Design's ultrasonic cutting system can complete the work in half of the time - with no waste. 
Changing cheese with modern manufacturing 
The oldest cheese in the world was discovered in 2018, in Croatia, dating back 7,000 years. Derived from cows milk, it's proof of cheese's enduring popularity and the fact that ultrasonic or robotics are not really needed in the business of cheese production. But, where there is time and money to be saved, any industry will listen. 
"For us, all equipment needs to be food grade," explained Phill Thompson, managing director of Elliptical Design. "Next, we look at the functionality, speed and precision of the robot. Our projects are about improving efficiencies for our customers, so we need robots that can bolster the improved precision delivered by our own ultrasonic technology.